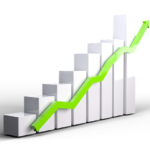 Preventable Injuries Soar to Record Highs
Unintentional, preventable injuries, commonly referred to as accidents, have reached epidemic levels in the past few years. According to the National Safety Council, accidents have become the third leading cause of death in the U.S. for the first time in recorded history. In 2016 alone, a total of 161,374 people died accidentally. The 10 percent […]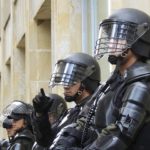 SWAT Raids: When Death Doesn't Knock
Swatting strangers or friends over petty differences, game losses, or personal conflicts is illegal and can cause serious personal injuries or wrongful deaths. This behavior can result in criminal charges of second-degree murder or involuntary manslaughter, as well as civil liability for the person who makes the call. In some cases, the responding police officers […]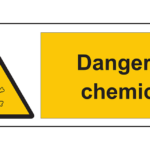 Major Retailers Work to Remove Products with Dangerous Chemicals from Their Shelves
Consumer products that contain hazardous chemicals can cause significant personal injuries including respiratory problems, neurological damage, and cancer. For these reasons, Costco and Walmart, and other retailers are developing new standards that would remove products containing potentially hazardous chemicals from their inventory. These efforts could go a long way towards protecting consumers from the serious […]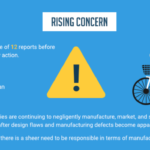 2016 Saw the Largest Increase in Recalls, Injuries, and Incidents Involving Children's Products in Nearly a Decade [infographic]
There was a significant increase in the number of children's products recalled due to defects in design and construction that placed the health and safety of children at risk in 2016. These recalls included furniture, toys, safety products, and others that have caused considerable injuries and wrongful deaths. Parents and caregivers should take note of […]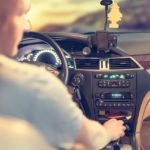 Who Is Liable When You're Assaulted By Your Uber Driver?
When an Uber, Lyft, or other ride-sharing service driver commit rape, assault, or theft, the driver and the company can be held liable for damages to the injured party. These companies have a duty of care that includes protecting users of their services from known threats to their health and safety. While these companies attempt […]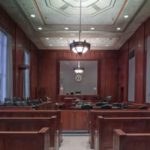 Does the FACT Act Have a Burdensome Effect on Claimants?
The main purpose of the Furthering Asbestos Claim Transparency (FACT) Act is to reduce the number of fraudulent asbestos-related claims, however, the real result is that the compensation legitimate victims are entitled to is being delayed. Some claimants suffer from mesothelioma and can't afford these delays as they require immediate treatment. The Dangers of Asbestos […]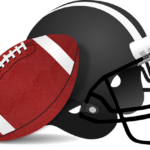 New Helmet Technology Monitors Injuries [Infographic]
Technologically advanced helmets are helping to reduce the number of high school athletes that suffer concussions on the field. In 2012, it was estimated that high school athletes suffered nearly 300,000 concussions. Nationwide, it is estimated that concussions account for 15% of total high school athletic injuries. Approximately 33% of these injuries occur during practice […]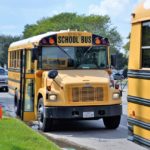 Safety Alert: Back to School Traffic Puts Kids at High Risk
School bells are ringing throughout the region and back to school means that parents, students, and community members need to make traffic safety a top priority. There is an increased risk of automobile accidents during this season and taking active measures to reduce the risk is crucial for reducing injury and fatality rates as kids […]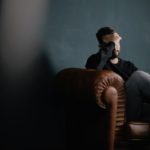 Pay Attention to Delayed Symptoms Following an Accident
Symptoms of an injury may present themselves days, weeks, months, or even years following an accident. While injuries such as broken bones, lacerations, etc. are readily apparent following a crash, there are many other injuries that can take the time to manifest and present symptoms that are identifiable. Thus, it is important for individuals injured […]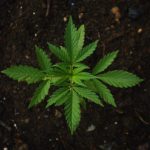 Study Finds High Driving Is Increasing In states That Legalize Marijuana
Driving while under the influence of marijuana is rising in states that legalize marijuana. More and more states are legalizing marijuana (either recreationally or medicinally) and those states are experiencing increasing rates of high driving. High driving is a problem because of law enforcement, unlike with alcohol, possesses no reliable tools or tests to assess […]