Voluntary Auto Recalls on the Rise in 2010
2010 was a record year for voluntary automobile recalls. Over 20.3 million cars were recalled last year. The recall statistics were obtained from a recent report released by the National Highway Traffic Safety Administration and, as explained in this New York Times blog post, 2010 was a banner year for auto recalls: It was the […]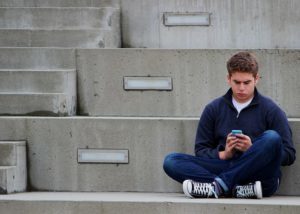 Stop Sexting
With Valentine's Day just around the corner, you may be thinking of a way to spice up your love life. Sexting is not going to do the trick; you really need to think twice about posting your love life online or texting it. Sending photographs of a sexual nature via electronic media is considered sexting. Technology has transformed the way we interact; unfortunately due to the ease by which we communicate with cell phones, Facebook and email it has also led to dangerous and destructive behaviors including forms of sexual harassment.
Legality Reading Spouse's Email
A husband is going to trail on Valentines Day, for going into his wife's email account. As the electronic world evolves so does the concept of what is FRAUDULENT ACCESS TO COMPUTERS. Many states and Michigan in particular, are wrestling with how to interpret the law around marital privacy, especially when it comes to accessing a spouse's email, social media, text or voice mail accounts without their permission.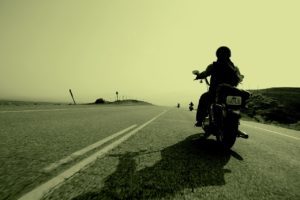 Illinois Police Stop Nearly 7,800 Motorists in 2010
As we reported last year, Illinois banned texting while driving, effective in January 2010. The law prohibits a person from operating a motor vehicle on a roadway while using an electronic communication device to compose, send, or read an electronic message. Since that time, as reported by Chicago Breaking News, Illinois State Police stopped nearly […]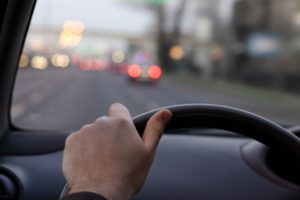 Congress Fails to Pass "Motor Safety Vehicle Act of 2010"
For 9 months, proponents of the "Motor Vehicle Safety Act of 2010" tried to get Congress to pass the landmark legislation which would have overhauled automobile safety. Unfortunately, because of staunch opposition from automakers and despite a last minute push to get the Act passed, Congress failed to vote on it before it adjourned for […]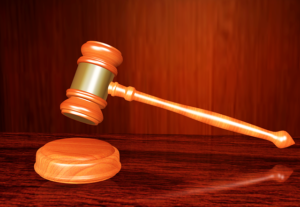 Illinois Workers' Compensation Reform Bill May Be Enacted in the Future
The Illinois Workers' Compensation Reform Bill was due to be voted on last week, but fortunately, the call to vote didn't occur before the new legislature was sworn in.That means the bill will be tabled for now, which is good news for injured Illinois workers. The bill was slanted heavily in favor of employers, rather […]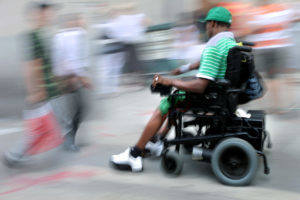 Chicago Personal Injury Lawsuit Based on Motorized Wheelchair Collision
Can negligence in operating a motorized wheelchair result in liability for personal injuries? It's an interesting question and is inspired by a pending Chicago personal injury lawsuit. Attorney Bob Kraft recently blogged about this case, noting that a motorized wheelchair collision had the potential to cause severe injuries. In this case, the elderly Chicago plaintiff […]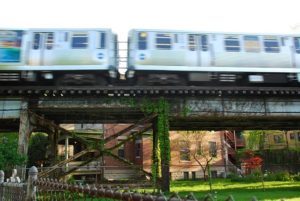 Illinois Court Rules Personal Injury Case Can Proceed
The First District Appellate Court of Illinois recently addressed the issue of whether a personal injury claim against Chicago Transit Authority (CTA) could proceed. At issue in Torf v. Chicago Transit Authority, No. 1-09-1710, was whether the CTA was immune from liability. In Torf, the plaintiff was injured when she was pushed to the floor […]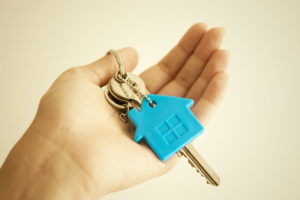 Protecting Your Assets
Homeowners and rental insurance not only protects your dwelling but also the contents of your home. Whether you own or rent the contents of your home can be one of your biggest assets and protecting your assets is very important. The information contained in your insurance policy defines what is protected and varies from policy to policy; you need to know what protection you have in case of a problem.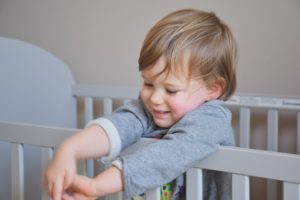 Consumer Products Safety Commission Outlaws Drop-side Cribs
Drop-side cribs have been known to be problematic for some time now. In fact, in July of 2010 we reported that over 2 million drop-side cribs had been recalled by the Consumer Products Safety Commission (CPSC). Well now the CPSC has gone even further, announcing last month that it was banning the sale and re-sale […]