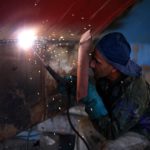 Why Are Workers 55 and Older More Likely to Die On the Job?
Workers age 55 and older are more likely to die on the job than those in other age groups because of a declining sense of balance, muscles and bone weaknesses, chronic medical conditions, reduced response time, and vision and hearing impairments. While the rate of workplace deaths over the last couple of decades has continued […]
Who's Footing the Bill for Work-Related Injuries? [infographic]
If a worker is injured at the job site or while carrying out any work-related activity, the injured person is entitled to workers' compensation benefits to help cover the cost of medical treatment and lost wages, but a broken system means that the cost of work-injuries is primarily left to the employee, his family, and […]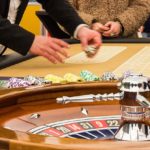 Assaulted at Work: Are You Protected?
Hospitality and domestic workers are at considerable risk of sexual harassment and sexual assaults in the workplace and despite laws that provide protections and recourse against these actions, many victims continue to slip through the cracks. A staggering 77 percent of casino workers surveyed said they had suffered sexual harassment or assault at work, but […]
5 Facts About Footwear Safety [infographic]
Proper footwear can prevent slip and fall accidents and reduce the potential for workplace injuries. In the United States, employers are required to maintain safe flooring surfaces, but in most cases, it is up to employees to provide their own footwear. The choice of footwear can have a significant impact on the employee's injury risk […]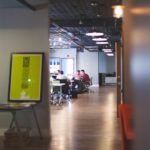 The Impact of Social Proof in the Workplace
Social influences and corporate culture can significantly impact the risk of workplace accidents and injuries. In environments where employees frequently take unnecessary risks, other workers may be tempted to act recklessly as well. Workplaces that foster and promote a safe work environment, however, create an atmosphere where workers recognize and value their own general welfare. […]
Emergency Action Plans Effective for Preventing Injuries, Deaths
Well organized and practiced Emergency Action Plans help mitigate emergencies and prevent injuries and wrongful deaths in the workplace. In 2015, private employers in the United States reported 2.9 million non-fatal workplace injuries. This was a rate of 3 cases per 100 workers in the country and represents a decrease of 48,000 over the previous […]
How Does Marijuana Use Affect Workers Compensation?
While for certain medical conditions it might be legal to smoke marijuana in Illinois, doing so can still negatively impact a workers compensation case. Since marijuana lingers in the system long after it is used, the drug can be blamed for a work injury even if it was used days before. How Marijuana Is Perceived […]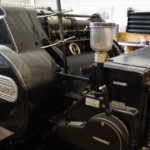 Improperly Guarded Machines Cost Workers an Arm and a Leg
Improperly protected machines cause numerous workplace amputations each year. In the manufacturing sector alone, the annual rate of workplace amputations is 1.7 per 10,000 workers. This is more than twice the rate of amputations recorded for all workers in the United States. In 2015, the US Department of Labor recorded 2,600 workplace amputations. Of these, […]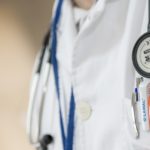 When Healthcare Workers Become Patients
Healthcare workers and social assistance personnel have some of the highest injury rates within the private sector and in 2015 had 158,400 incidents that required at least one day away from work. Nationwide, the healthcare industry has an incident rate of 113.6 per 10,000 workers which was down slightly from 121.3 in 2014. The incident […]
The Most Common Office Work Injuries and Accidents
Though they do not receive the same kind of attention as other professional injuries, injuries in the office are unfortunately very common. Though office professions do not get as much notice as more serious injuries sustained in manual positions, the effects of injuries in office positions can be just as painful and damaging, and sometimes […]