Emergency Action Plans Effective for Preventing Injuries, Deaths
Well organized and practiced Emergency Action Plans help mitigate emergencies and prevent injuries and wrongful deaths in the workplace. In 2015, private employers in the United States reported 2.9 million non-fatal workplace injuries. This was a rate of 3 cases per 100 workers in the country and represents a decrease of 48,000 over the previous […]
How Does Marijuana Use Affect Workers Compensation?
While for certain medical conditions it might be legal to smoke marijuana in Illinois, doing so can still negatively impact a workers compensation case. Since marijuana lingers in the system long after it is used, the drug can be blamed for a work injury even if it was used days before. How Marijuana Is Perceived […]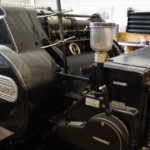 Improperly Guarded Machines Cost Workers an Arm and a Leg
Improperly protected machines cause numerous workplace amputations each year. In the manufacturing sector alone, the annual rate of workplace amputations is 1.7 per 10,000 workers. This is more than twice the rate of amputations recorded for all workers in the United States. In 2015, the US Department of Labor recorded 2,600 workplace amputations. Of these, […]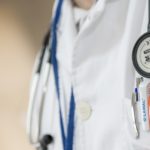 When Healthcare Workers Become Patients
Healthcare workers and social assistance personnel have some of the highest injury rates within the private sector and in 2015 had 158,400 incidents that required at least one day away from work. Nationwide, the healthcare industry has an incident rate of 113.6 per 10,000 workers which was down slightly from 121.3 in 2014. The incident […]
The Most Common Office Work Injuries and Accidents
Though they do not receive the same kind of attention as other professional injuries, injuries in the office are unfortunately very common. Though office professions do not get as much notice as more serious injuries sustained in manual positions, the effects of injuries in office positions can be just as painful and damaging, and sometimes […]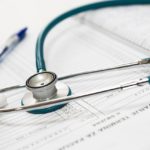 The Strengthening Medicare And Repaying Taxpayers Act of 2011
An important piece of legislation was recently introduced in Congress that, if passed, will change the way that Medicare secondary payer rules for certain claims, including workers' compensation, are applied. The legislation is called the "Strengthening Medicare And Repaying Taxpayers Act of 2011 (a/k/a HR 1063 or the SMART Act) and was sponsored by Congressmen […]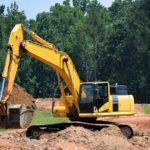 The Dangerous Landscape of Landscaping
Each year, an average of 197 of the approximately 900,000 workers employed in landscaping services across America will suffer a fatal injury and many thousands more will experience a serious injury. It is estimated that only 1% of the total workforce is employed in landscaping professions, yet the industry experiences 3.5% of all workplace fatalities. […]
Danger on the Job: The future of Workplace Injuries
The Occupational Health and Safety Act has promised American workers the right to a safe job since 1970, but with President Trump's agenda, that could soon change. Since he took office, Trump has repeatedly delayed or repealed worker safety and other associated rules, and he has proposed the elimination of various worker safety programs as […]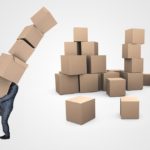 Are Domestic Workers in Illinois Entitled to Workers Compensation Benefits?
In Illinois, domestic workers who work at least 40 hours per week for at least 13 weeks per year are entitled to workers compensation benefits if injured on the job. A Chicago workers compensation attorney can explain the necessary process to file a claim for benefits. Domestic Workers Rights in Illinois On January 1, 2017, […]
Coping With Work-Related Head Injuries
Work-related head injuries can lead to physical, mental, and financial hardships for an employee. A work injury attorney can file a workers compensation claim and ensure that fair benefits are received. (Article continues below Infographic) Common Workplace Head Injuries According to the U.S. Bureau of Labor Statistics, over three million workers suffered non-fatal head injuries […]