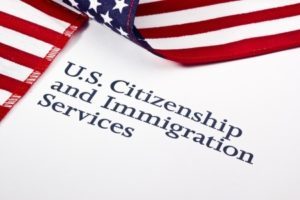 United States 5th Circuit Court of Appeals Addresses Immigration Status in Workers' Compensation Claim
Last week, the United States Court of Appeals for the Fifth Circuit handed down an important workers' compensation decision. In Bollinger Shipyards, Inc. v Director, Office of Workers' Compensation Programs, No. 09-60095, the Fifth Circuit considered whether Jorge Rodriguez, an undocumented immigran who was injured on the job, was entitled to benefits under the Longshore […]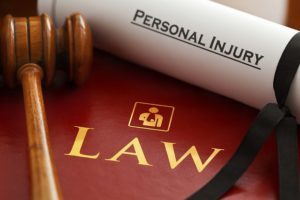 Damages for Loss of Consortium Claim Held Not Excessive
Earlier this month, in Fox v. Hayes, No. 08-3736, the United States Court of Appeals for the Seventh Circuit issued a decision of interest to Illinois personal injury attorneys. Although the complaint focused on claims of false arrest arising from the arrest of a father in relation to his 3 year old child's death, the […]
Injured Children: Are Schools Liable for Injuries Occurring on School Grounds?
If a child is injured while at school, who bears responsibility for the injuries? Do children assume the risk of horseplay while at school? As reported at Coverage Counsel, the New York Court of Appeals issued a decision in early April on this issue. In Trupia v. Lake George Cent. School Dist., the infant plaintiff […]
Personal Injury and Workers' Compensation Round Up
Here's what other personal injury and workers' compensation lawyers have been talking about over the past few weeks: Court Finds Mild TBI Meets Tort-Claims Verbal Threshold – Traumatic Brain Injury Law Blog City of New York Wins Appellate Court Dismissal of $1,000,000 Knee Injury Verdict – Plaintiff's Testimony was False and Jury was Irrational – […]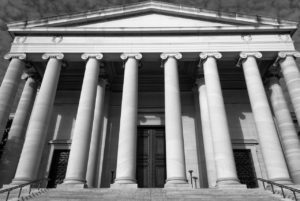 Personal Injury Damage Caps: Maryland Considers Constutionality
Damage caps for personal injury lawsuits have been in the news a lot lately. For example, just a few weeks ago we posted about the recent Illinois Supreme Court decision, which held that the law capping recoveries in medical malpractice lawsuits was unconstitutional. A similar law was at issue earlier this month in Maryland. On […]
The Federal Government Seeks to Extend Commercial Driver Texting Ban
A few weeks ago we posted about Illinois' ban of texting while driving and noted that more and more jurisdictions are cracking down on this dangerous practice. And, as the New York Times reports, the Federal Government is now joining the band wagon and is proposing that a recently enacted ban on texting by commercial […]
Despite Pressure to Settle a Personal Injury Lawsuit, it is Important to Wait
Anyone who's been injured in an accident is understandably eager to settle their personal injury lawsuit. The pressure to settle can be enormous, especially if you are out of a job or working reduced hours because of the injuries, while at the same time facing mounting medical bills and other expenses. But it's very important […]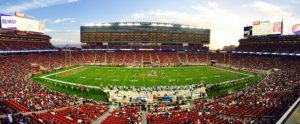 What duty do stadium owners owe to an injured spectator at football game?
In March, the Fourth District of Illinois handed down Pickel v. Springfield Stallions, No. 4-09-0490 (March 23, 2010) Sangamon Co. (APPLETON). This case addressed this issue of whether the various defendants, all of whom operated a sporting stadium as partners, were liable for injuries sustained by the plaintiff while watching an indoor football game. In […]