A Staggering Number of Drivers Flee the Scene in Chicago Crashes
A staggering number of drivers in Chicago flee the scene after hitting pedal cyclists and pedestrians, and the number of hit and run accidents continues to rise. Data by the City of Chicago shows that between 2005 and 2015, 22 percent of fatal bike collisions and 41 percent of deadly pedestrian accidents involved hit-and-run drivers. […]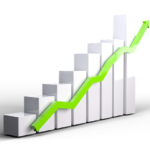 Preventable Injuries Soar to Record Highs
Unintentional, preventable injuries, commonly referred to as accidents, have reached epidemic levels in the past few years. According to the National Safety Council, accidents have become the third leading cause of death in the U.S. for the first time in recorded history. In 2016 alone, a total of 161,374 people died accidentally. The 10 percent […]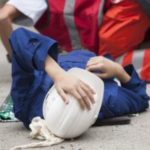 Who's Footing the Bill for Work-Related Injuries?
If a worker is injured at the job site or while carrying out any work-related activity, the injured person is entitled to workers' compensation benefits to help cover the cost of medical treatment and lost wages, but a broken system means that the cost of work-injuries is primarily left to the employee, his family, and […]
These Famous People Died Under the Knife-Should You Be Concerned?
Surgical errors and complications that arise from medical mistakes have resulted in the deaths of many famous people. When well-known people succumb to surgical complications, patients scheduled to undergo surgery themselves are concerned. Medical practitioners and healthcare staff have the responsibility to provide the standard of care needed to help ensure their patients' wellbeing. Errors […]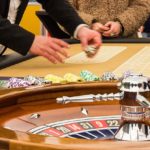 Assaulted at Work: Are You Protected?
Hospitality and domestic workers are at considerable risk of sexual harassment and sexual assaults in the workplace and despite laws that provide protections and recourse against these actions, many victims continue to slip through the cracks. A staggering 77 percent of casino workers surveyed said they had suffered sexual harassment or assault at work, but […]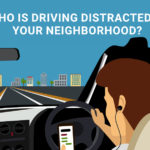 Who Is Driving Distracted in Your Neighborhood? [infographic]
Some people are more likely than others to perform dangerous driving behaviors like texting while driving, daydreaming, eating, drinking, adjusting control dials, reading road signs, engaging in conversation, or otherwise not focusing on operating a motor vehicle. While anyone is at risk of becoming a distracted driver, young male neurotics who drive frequently and are […]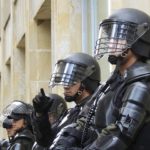 SWAT Raids: When Death Doesn't Knock
Swatting strangers or friends over petty differences, game losses, or personal conflicts is illegal and can cause serious personal injuries or wrongful deaths. This behavior can result in criminal charges of second-degree murder or involuntary manslaughter, as well as civil liability for the person who makes the call. In some cases, the responding police officers […]
5 Facts About Footwear Safety [infographic]
Proper footwear can prevent slip and fall accidents and reduce the potential for workplace injuries. In the United States, employers are required to maintain safe flooring surfaces, but in most cases, it is up to employees to provide their own footwear. The choice of footwear can have a significant impact on the employee's injury risk […]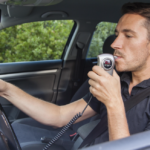 A Smarter Way to Prevent Drunk Driving
Technological advances are putting the power to stop drunk driving accidents into the hands of the drivers themselves. By coupling smartphone technology with personal breathalyzers, it may be possible to significantly reduce the rates of drunk driving across the country. Costing roughly $100, these personal breathalyzers have the potential to save many lives and protect […]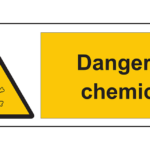 Major Retailers Work to Remove Products with Dangerous Chemicals from Their Shelves
Consumer products that contain hazardous chemicals can cause significant personal injuries including respiratory problems, neurological damage, and cancer. For these reasons, Costco and Walmart, and other retailers are developing new standards that would remove products containing potentially hazardous chemicals from their inventory. These efforts could go a long way towards protecting consumers from the serious […]