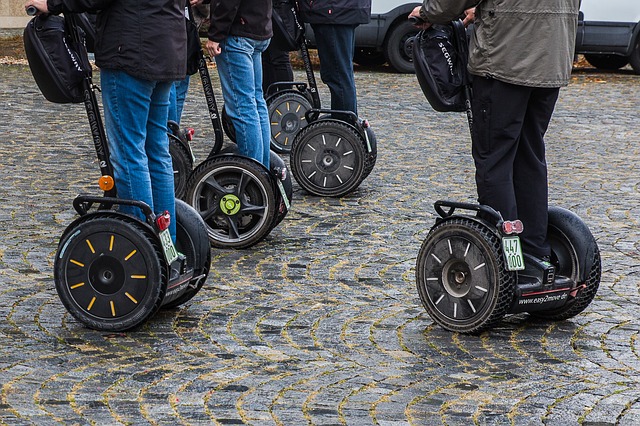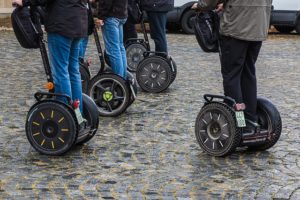 Riding a Segway on cracked, broken, uneven, and irregular roadways and sidewalks can result in serious and even deadly crashes. The danger with riding Segways is that the machine detects weight and moves in the direction that the rider's balance is shifting. As such, the device is highly vulnerable to abnormalities in the sidewalk or roadway. The sensitivity of a Segway to road hazards contributes to the unexpected and violent nature of resultant accidents.
Poor road conditions are usually caused by a combination of traffic conditions and intense seasonal shifts. Changes in weather conditions can cause hazards such as slippery surfaces caused by ice and rain and oil spots caused by vehicles. Construction and poor maintenance can also result in uneven or broken pavements, which are a major cause of Segway accidents.
Segways Can Cause Serious Injuries
Some of the common personal injuries that result from Segway accidents include massive facial trauma, bruising, brain injuries, sprains and strains, cuts and lacerations, and serious fractures of ribs, clavicles, arms, and ankles. Many times, riders will suffer serious hand injuries as they try to break their fall by extending their arm out. To some extent, injuries experienced by Segway drivers are similar to those that occur during motorcycle crashes.
Liability in Cases Involving Dangerous Roads and Segway Crashes
In one case, for instance, a woman who suffered a shattered pelvis following a Segway accident on a La Jolla Street in 2015 will receive a $1.7 million payout from San Diego. She was injured while riding her Segway over a large area of broken and damaged street. The payout highlights that the city failed to put up adequate infrastructure to accommodate the increased number of people traveling by motorized devices or bicycles.
In another case, the family of a man killed from complication resulting from Segway crash sued a city for wrongful death and failure to maintain a sidewalk. The lawsuit states that his motorized vehicle struck a concrete stub bulging four inches from a sidewalk, causing serious personal injuries. He sustained an injured toe, broken ribs and damage to his internal defibrillator. He died of the injuries two months later.
Various government agencies are responsible for designing, building, and maintaining roadways and sidewalks and ensuring they are safe for all users. In an accident occurs because of a hazardous road condition, they may be liable.