Hospital Errors Result in 15,000 Deaths Each Month
The U.S. Department of Health and Human Services' Office of the Inspector General recently issued a report that included very troubling conclusions. The report was based on a random sampling of the billing of 780 Medicare beneficiaries who were treated in October 2008. The findings concluded that 1 in 7 Medicare patients suffered harm because […]
Is Chicago's New Policy Regarding Lawsuits Against Police Effective?
The City of Chicago has changed the way that it handles civil rights lawsuits brought against Chicago police officers, by taking the cases to trial rather than settling them before trial. This new policy has resulted in a large reduction of these types of lawsuits, as explained in a recent Chicago Sun-Times article: This year, […]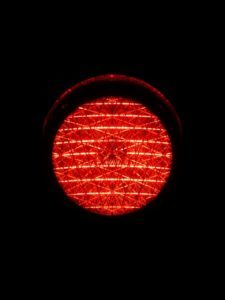 New Red Light Camera Rules Favor Drivers
Red light cameras in Illinois have been criticized as being unfair, inconsistent and nothing more than an easy way for cities and towns to make money. A new law tweaks the way the cameras are being used.
Statute For Filing a Lawsuit For Childhood Sex Abuse in Illinois Increases to 20 Years
The deadline for reporting childhood sex abuse has changed because many victims of sexual abuse have repressed memories, and even if they remember the abuse, they may not discover its harmful impact until much later.
New Law Addresses The Problem of Teen Sexting
Sending photographs of a sexual nature via the cellular phone or computer is considered sexting, and can have huge consequences for minors. As the sexting law stands now, minors caught electronically distributing photographs that are sexual in nature are considered to be in promotion of Child Pornography. Child Pornography laws are harsh and include mandatory registration as a sex offender.
Excessive Speeding Laws Are Expanded In Illinois
The current law considers driving any amount over the posted speed as speeding and you would receive a standard moving violation.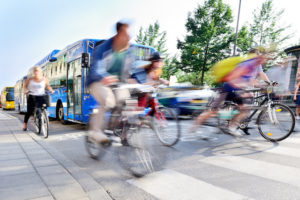 Tougher Law for Reckless Driving Near Bicyclists in Illinois
Motorists who drive recklessly near a bicyclist will see increases in penalties as well as up to a year in jail and fines up to $2,500.
Collecting Unpaid Wages Gets Easier in Illinois
It is about to get a lot easier for employees to collect on back wages here in Illinois on January 1, 2011. The new law will cover wage theft, a term used when an employer doesn't pay a worker the wages they have earned.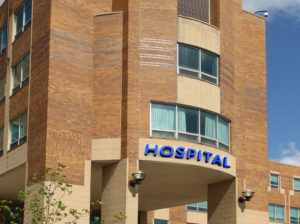 Chicago Hospital Asked Court to Revoke Power of Attorney
A recent Chicago court filing illustrates the difficulties encountered by caregivers of ailing parents or relatives. Sometimes, there's a fine line between "medical" care and "long term" care and those involved in the care of a particular patient may vehemently disagree as to which category applies. This untenable situation can cause unfortunate conflicts to arise […]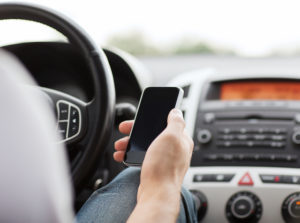 Distracted Driving: Unsafe, But Is It Preventable?
In the past we've discussed distracted driving, in the context of texting bans and the use of iPads in cars. And, I think we can all agree that in an ideal world, when driving, people should focus only on the road. This proposition makes sense, both for purposes of our own safety and the safety […]