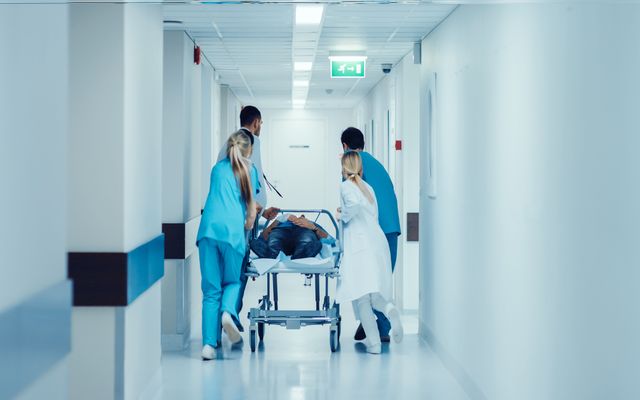 Two medical centers in the Chicagoland area ranked among the country's best, according to a list of the top 20 hospitals released by U.S. News and World Report in 2020. Specifically, Northwest Memorial Hospital ranked number 10, while Rush University Medical Center ranked number 17.
Rankings Amid the Pandemic
U.S. News and World Report ranked hospitals in 2020 based on how they performed across 16 specialties and specific conditions or procedures. The specialties included cardiology, cancer, and others. In ranking hospitals, the report acknowledged the impact of the Covid-19 pandemic and how it could have led to substandard care.
Northwest Memorial Hospital achieved number 10 because of its perceived excellence in the healthcare industry. In addition to achieving this ranking, Northwest was listed as the leading hospital in Illinois and Chicago, achieving national rankings for 11 of the 16 different specialties. Northwest Medicine's hospitals in Lake Forest, Huntley, McHenry, Central DuPage, and Woodstock appeared in the top 20 Illinois hospitals.
Rush University Medical Center also ranked among the best for 11 of the 16 specialties. The hospital's CEO, Dr. Omar Lateef, released a statement, saying, "This recognition confirms everything our patients, staff, and steadfast supporters have known for years about the Medical Center's extraordinary clinical care."
Other Top Hospitals in Illinois and Across the U.S.
While these two Chicago hospitals achieved high rankings in U.S. News and World Report's list, they didn't quite make it to the top of the list. According to the report, the top-ranking hospital in the country for 2020 was Mayo Clinic located in Minnesota. The second and third placements belonged to Cleveland Clinic and Baltimore's Johns Hopkins Hospital, respectively.
Chicago did make it on another separate list, with Shirley Ryan AbilityLab named the nation's best hospital for rehabilitation.
The five top-ranking hospitals in Illinois were as follows:
Northwestern Memorial Hosptial
Rush University Medical Center
University of Chicago Medical Center
Loyola University Medical Center
Advocate Christ Medical Center
During the pandemic, many hospitals struggled to keep up with the increasing demands for care as the infection spread, but the nation's top-ranking hospitals helped provide the treatment that people needed regardless of these struggles.
Medical professionals in Chicago were recognized for their specialties and quality of care in what have been unusually difficult times for the healthcare industry. Chicago may proceed to rank among the nation's best cities with continued dedication to quality care.