Coping With Work-Related Head Injuries
Work-related head injuries can lead to physical, mental, and financial hardships for an employee. A work injury attorney can file a workers compensation claim and ensure that fair benefits are received. (Article continues below Infographic) Common Workplace Head Injuries According to the U.S. Bureau of Labor Statistics, over three million workers suffered non-fatal head injuries […]
How to Compare the Personal Injury Lawyers Near Me
In Chicago, there is no shortage of personal injury lawyers, so it is critical to be able to compare them to make the best decision about representation. Some of the factors to consider include: Experience A personal injury victim will want to consider the level of experience that different attorneys and firms bring with them. […]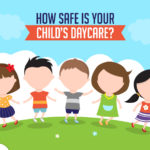 How Safe is Your Child's Daycare?
Thousands of children suffer injuries in day care homes and facilities across the United States every year. Although some of these injuries are simple bumps, bruises or scrapes that require simple first aid or no follow-up care at all, others are so severe that victims require emergency medical intervention. In some situations, these young children […]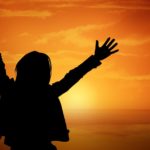 The Liability of "Good Samaritans" In Illinois
Good samaritans are defined as individuals who render aid and assistance to individuals in the midst of emergency situations. Illinois law provides protections for individuals who offer this assistance, however, there are exceptions to the rule and not every action is protected under the law. Emergency Room Physicians The Illinois Supreme Court has ruled that […]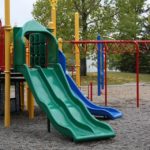 Playing it Safe at the Playground
Every year, more than 200,000 children between the ages of 1 and 14 are seen in emergency rooms due to playground injuries in the United States. Many of these injuries are life-altering or even deadly. To help ensure that kids stay safe at the playground, parents and caregivers should consider the following tips. Playground Supervision […]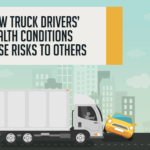 How Truck Drivers' Health Conditions Pose Risks to Others
The sedentary nature of truck drivers' jobs increases their incidence of health problems which, in turn, raises the probability of them causing a motor vehicle accident. Truck drivers are forced to sit for lengthy time periods, and the nature of their jobs also make them likelier to have poor sleeping and eating habits. The combination […]
When Pro-Athletes Become Injured
Today's professional athletes often spend their time performing extensive, physically demanding and dangerous activities anytime they train, practice or compete. Although their bodies are typically conditioned to withstand the demands of their sport, these athletes are not invincible. In fact, the Bureau of Labor Statistics (BLS) reports that sports competitors and professional athletes suffer over […]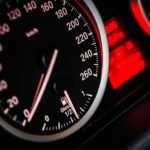 Negligent Entrustment May Result in Rental Car Company Liability for Car Accidents
In most Illinois accidents involving rental cars, the rental car companies themselves will not hold liability except in certain rare cases. Rental car companies may hold a share of the liability if the accidents resulted from the companies' negligence in maintaining their vehicles. They may also hold some liability if they negligently entrust the vehicles […]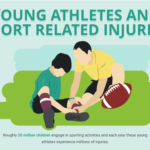 Young Athletes and Sport Related Injuries
Roughly 30 million children engage in sporting activities and each year these young athletes experience millions of injuries. Approximately 775,000 children under the age of 14 visit emergency rooms for sports-related injuries each year. A further 2 million injuries and 500,000 doctors visits are needed to assist children between the ages of 14-19 with recovering from their injuries. Nationwide, nearly 1/3 of all recorded childhood injuries are caused by participation in sporting events.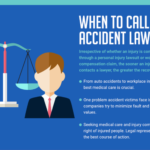 When to Call an Accident Lawyer
Irrespective of whether an injury is compensable through a personal injury lawsuit or workers' compensation claim, the sooner an injured victim contacts a lawyer, the greater the recovery will likely be. From auto accidents to workplace injuries, getting the best medical care is crucial. One problem accident victims face is that insurance companies try to […]