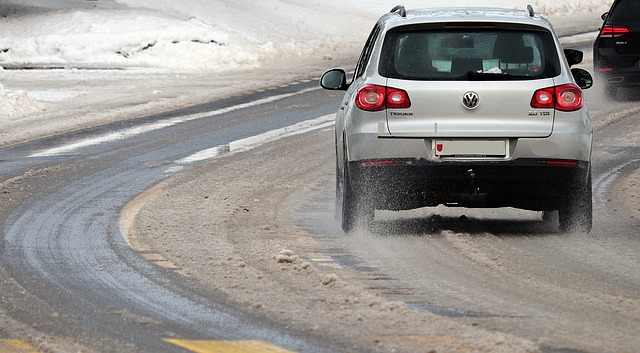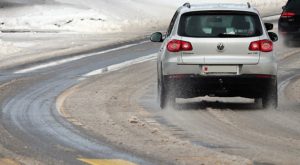 Certain types of roadways increase the risk of drivers encountering hazardous winter road conditions. Chicago drivers must always exercise common sense and take extra care while driving during and after winter storms when temperatures are expected to drop below 15 degrees Fahrenheit. Drivers should be alert for icy conditions and avoid them whenever possible until weather and road conditions improve.
Limitations of Road Salt
Road salt alone loses its effectiveness with melting ice as the temperatures drop and are sustained for longer periods. That's because it requires a small amount of water to work. For extreme icing, pure calcium chloride will help. But because of its high-cost, it may not always be the first line of defense for some municipalities.
Icing on Bridges and Overpasses
When icy road conditions are expected, bridges and overpasses will freeze before roadways. Because these structures are lifted, cold air travels beneath them which makes their surfaces freeze faster. Drivers need to be careful and slow down because black ice can form even if the temperatures have not dropped below freezing.
Back Road Dangers
During a snowstorm, back roads that are less traveled can be dangerous. While busier roadways are likely to be salted and plowed first, the consistent traffic alone will help melt snow and ice. Another danger is that two-lane back roads could have drop-offs where a vehicle could gain speed and hit a patch of ice without warning.
Roads with Lots of Hills
A hilly road might be fun to drive during nice weather, but it can be extremely dangerous during a snow or ice storm. The downward slopes can quickly increase the speed of the vehicle. And if the driver attempts to brake on an icy patch to try to slow down, he or she is likely to go into a tailspin. This increases the likelihood of colliding with other vehicles or leaving the road and hitting stationary objects like trees or utility poles.
Safety Tips for Icy Driving
When icy conditions are expected, people should:
Avoid driving if possible or adjust schedule according to the weather forecast
Reduce speeds
Make sure the vehicle is in good condition for winter weather
Go easy on the brakes