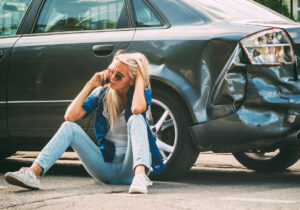 Following a minor car accident, people need to take steps to get back on the road and potentially increase their chances of recovering compensation through an accident claim. The following are what individuals should do in the event of a minor car accident of any kind.
Remaining Calm
Immediately after an accident occurs, drivers and passengers are likely to experience anxiety about the situation, and some may get angry and wish to confront the other driver. However, it's best for victims to stay calm after getting into an accident, which will help with making rational decisions around the accident.
Drivers and passengers should also check to see if anyone has experienced injuries that warrant seeking quality medical care.
Recording Relevant Information at the Scene
After initially assessing the situation, individuals can collect vital information at the scene, including photos or video footage of the damage to all vehicles involved, license plate numbers, and the overall scene of the accident. This evidence may help support an accident claim when filing with insurance companies.
Notifying the Authorities
The next step to take is to report the accident to the police, who can generate a police report that further supports a claim. However, it's important for victims to avoid dialing 9-1-1 to reach emergency services if the accident is minor and doesn't result in damage or injuries. Instead, people involved in the accident should call the direct number to reach the local police department.
Sharing And Collecting Personal Information
Once the police have arrived, individuals should begin recording the details of other people involved for contact and insurance purposes. Some information to share and collect includes the names and personal contact details of all drivers and passengers, the state and driver's license numbers of each driver, eyewitness contact information, and insurance information.
Beginning the Claims Process
After collecting all information and individuals are able to leave the scene of the accident, they should waste no time in beginning the claims process. This will entail contacting insurers to start a claim. However, if an accident is severe enough and involves certain complexities, accident victims may want to contact an accident lawyer to help them navigate the case.
Taking these steps will help simplify an accident case and help victims recover the full amount of compensation that they deserve through an injury claim.