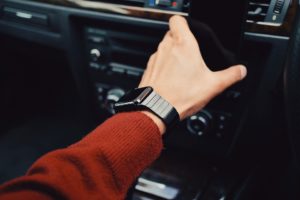 Once upon a time, Volvo took a risk and advertised its safety features. The campaign was derided at the time, when style, speed and price were the priority concerns to car shoppers. But over time the marketing strategy has worked and that is now a predominant identification with the Swedish carmaker's brand.
The company introduced three-point seat belts in 1958, decades before they were required of U.S. automakers. Volvo was also the first to make airbags a standard feature. Eventually, American consumers caught on and realized that the death rate on the highways – not to mention the even greater numbers of people living with permanent, life-changing injuries and disabilities as a result of auto accidents – called for safer vehicles.
Another factor was the popularity of sport-utility vehicles (SUVs). Despite their tank-like appearance, earlier models were found to be vulnerable to rollovers, particularly when taking corners too quickly. In a recent year, 2011, more than 60 people died and 2,700 suffered serious injuries in overturned vehicle accidents in Illinois. But the essential problem, too high a center of gravity, has been corrected in newer vehicles. The power of lawsuits and attorneys can produce positive change where it comes to vehicle design.
The National Highway Traffic Safety Administration (NHTSA) requires the following in all new cars: airbags and passive restraint systems; inside trunk handles; tire-pressure monitors; and electronic stability control (ESC), which automatically brakes wheels that are slipping.
What are not mandated are side airbags and anti-lock brakes, even though both are considered very good ways to minimize injuries from car accidents. Other features that aren't mandated by the NHTSA are:
Head restraints, back seat – While mandated in front, they are not required in the back seats of vehicles. Anyone who typically hauls passengers – hello soccer moms? – should consider this to be important.
Traction control – This system adjust engine power output, primarily with four-wheel antilock brake systems, such that stability is improved when the driver applies excess power.
Car weight – The basic physics of vehicles in collisions gives the advantage to larger, heavier vehicles. This means, for better or worse, that SUVs and semi-tractor trailers will always dominate subcompact vehicles. The five-star rating system on vehicle performance in crash test safety, developed by the NHTSA, is called into doubt because the tests do not account for vehicle weight.
The ultimate safety device is the human brain, of course. If you're driving in Chicago and texting while plowing your car into others waiting for a red light, you'll need both doctors and lawyers to help you in the aftermath.