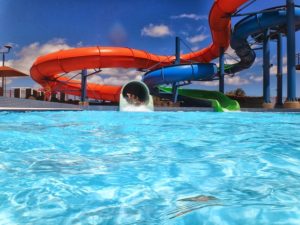 A day at the water park should be a day filled with fun, sun, and splashing, but when the excursion leads to a serious accident, families are left with holes that are difficult to fill. Here are some of the most frightening accidents that occurred in water parks worldwide.
1. Schlitterbahn Water Park Fatality
In 2016, a 10-year-old boy was riding the record-breaking Verruckt waterside at the Schlitterbahn Water Park in Kansas City, Missouri. When on the ride, the Velcro straps on his boat loosened and he went airborne, hitting his head on the safety cage. He was decapitated, and the passengers riding with him were also injured. After the accident, the water slide was decommissioned and torn down.
2. Oakwood Theme Park Fatality
In 2004, a 16-year-old girl fell to her death off of a 100-foot water slide ride labeled at the time as Europe's fastest and wettest water ride. The ride, found at the Oakwood Park in Pembrokeshire in west Wales, had safety harnesses that strapped riders into boats. While the details of what happened remain a mystery, one theory suggests the safety bar designed to secure passengers was not lowered before the ride started.
3. Waterworld USA
In 1997, a group of 33 teenagers piled into a water slide at Waterworld USA in Concord, California. Their goal was to break a record of the most people on the slide at once. The weight of so many bodies caused the slide to collapse, injuring 32 students and killing one.
4. Great America Fatality
In 2007, Great America in Santa Clara opened its Great Barrier Reef wave pool attraction. Even though the summer attraction had six lifeguards on duty, a four-year-old boy fell into the pool and drown. This led to new rules about life vests and adult supervision at water park facilities.
5. Action Park
Action Park, an amusement park that was once in Vernon, New Jersey, was perhaps the most dangerous amusement park on record. This park, which opened in 1978, had one of the first collections of modern water slides in the country. Poor design, poor maintenance, and poorly trained staff created an extremely dangerous park that caused six deaths before it closed in 1996. Many guests consulted a personal injury lawyer, and multiple lawsuits caused the park's closure.