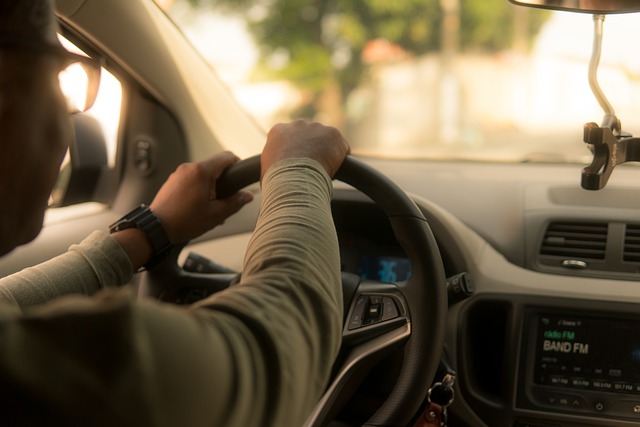 Popular rideshare companies Uber and Lyft have faced nearly identical lawsuits in the midst of the Covid-19 pandemic. The claim is that the companies have taken part in endangering the public by failing to follow state protocols by offering paid sick leave during the epidemic. This leaves exposed drivers choosing between their livelihood and the safety of their passengers. There are steps passengers can take to avoid exposure and safeguard their own health during the crisis. 
Rideshare Companies Sued for Public Endangerment
The California Attorney General has initiated a lawsuit against ride-hailing companies Uber and Lyft for evading state laws by continuing to mislabel drivers as "contractors" instead of "employees." The Attorney General claims that the companies are endangering the public by failing to offer proper sick leave to drivers, forcing them to choose between quarantining when ill and sustaining their financial livelihood. This action violates state law, which asserts that employees should receive paid sick leave during the pandemic. In addition to the California lawsuit, similar suits have taken place in Massachusetts and New York. The implications of these suits could eventually impact Uber and Lyft drivers nationwide.
Contractors Vs. Employees: Why Does It Matter?
Labeling drivers as contractors instead of employees allows ride-sharing giants to avoid paying benefits to the drivers, saving them significant costs. Companies like Uber and Lyft do not have to pay payroll taxes, FICA, unemployment and health benefits, and disability to contractors. Additionally, these companies do not have to adhere to minimum wage requirements or offer vacation days. This issue has been embedded in a longstanding debate between lawmakers and the ride-hailing industry.
A California law passed on January 1, 2020, offers a three-part test to determine whether or not an individual is an employee or contractor. Known as Assembly Bill-5, the law has been a significant influence in the debate surrounding rideshare companies, as AB-5 was created to regulate Uber and Lyft. However, on November 3, 2020, voters in California passed proposition 22, allowing Uber, Lyft, and Doordash to designate drivers as contractors. In other states, however, the debate continues. New York has passed legislation classifying Uber and Lyft as employers and, subsequently, their drivers as employees. In Massachusetts, the issue is still undergoing debate.
This is a particularly influential concept during the pandemic, where sick and exposed drivers may need time away from work. As contractors, time off may be unpaid. Paid sick time would be required if drivers were considered employees. The impact of failing to offer drivers paid sick leave is significant. Drivers are exposed to several passengers per day. If a driver has been knowingly exposed to coronavirus but is asymptomatic, he or she could still pass the illness to unaware passengers, initiating a domino effect that allows for a significant spread. If a driver is symptomatic but is unable to miss work due to financial burdens, he or she may further the spread of the virus.
How Have Uber and Lyft Responded to the Lawsuits?
Uber and Lyft have responded to the nearly identical claims in different ways, each with its own implications. Lyft's response implied an eagerness to work alongside lawmakers to find a mutually beneficial solution that brings benefits to workers during a time of crisis. Their statement reads:
"We are looking forward to working with the Attorney General and mayors across the state to bring all the benefits of California's innovation economy to as many workers as possible, especially during this time when the creation of good jobs with access to affordable healthcare and other benefits is more important than ever."
Uber's response offered a mixed message, citing the need for a raised standard for independent workers while simultaneously promising to contest in court.
Safer Ride-Sharing Practices During a Global Pandemic
While ride-sharing places passengers at risk by nature, there are safety practices passengers can take part in to protect their health and slow the spread of the virus. As with any other form of public transportation, ride-share users should regularly wash and sanitize their hands, practice distancing when possible, and wear a mask while in the vehicle. Additionally, passengers should cover coughs and sneezes and sanitize their hands immediately upon arriving at their destination. Avoiding non-essential travel and staying home when sick, symptomatic, or exposed are further precautions passengers should take. Passengers should use touchless payment options and avoid touching high-contact surfaces such as magazines, free water bottles, and door handles when possible.
In addition to the above precautions, ride-share drivers can take extra steps for the protection of themselves and their passengers. Drivers should avoid handling passengers' luggage and personal items. Carpooling of passengers that would not already be riding together is also discouraged. Finally, drivers should disinfect all exposed surfaces between rides.