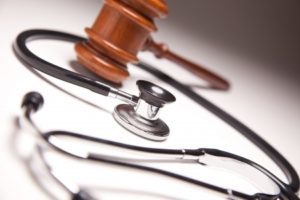 The Appellate Court of Illinois, First District recently addressed the issue of whether Workers' Compensation benefits can include hours worked in excess of a traditional work week. In other words, can benefits include compensation for overtime pay?
In Tower Automotive v. Illinois Workers' Compensation Commission, 2011 WL 341234, the claimant alleged that during the course of his job as a material handler for his employer, he sustained bilateral carpal tunnel syndrome, cervical spondylolisthesis, and cervical spondylitis myelopathy.
Following a hearing, among other things, the Commission concluded that the claimant's average weekly wage was $788.66 and included compensation for time that his employer claimed on appeal was "overtime" and thus shouldn't have been included in the benefits computation.
The Illinois Appellate court disagreed, holding that the Commission correctly calculated his benefits:
In Airborne Express Inc. v. Workers' Comp. Com'n, 372 Ill.App.3d 549, 554, 310 Ill.Dec. 259, 865 N.E.2d 979 (2007), this court held that those hours which an employee works in excess of his regular weekly hours of employment are not considered overtime within the meaning of section 10 and are to be included in an average-weekly-wage calculation if the excess number of hours worked is consistent or if the employee is required to work the excess hours as a condition of his employment. The claimant testified that working overtime at Tower was mandatory, and if an employee refused to work overtime, he was subject to discipline, including termination. We find nothing in the record contradicting the claimant's testimony in this regard. We conclude, therefore, that the Commission's calculation of the claimant's average weekly wage is neither contrary to law nor against the manifest weight of the evidence.
This is an important case for workers because it allows workers to collect benefits for overtime pay in situations where working the overtime hours was required as part of their employment. Towers is a good decision for injured Illinois workers and ensures that they are appropriately compensated when injured on the job.
Howard Ankin of Ankin Law (www.ankinlaw.com) handles workers' compensation and personal injury cases. Mr. Ankin can be reached at (312) 600-0000 and howard@ankinlaw.com.