Minnesota Bridge Collapse
The Minnesota Supreme Court ruled last November 2011 that the State of Minnesota could proceed with its claim against Jacobs Engineering Group, Inc., the California firm that designed the Minnesota bridge that collapsed in 2007, killing 13 and injuring 145 others. The State's claim against Jacobs Engineering Group (Jacobs) is based on the fact that […]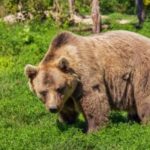 Lawsuit Filed in Connection with Yellowstone Bear Mauling
A $5 million wrongful death lawsuit has been filed against the federal government by the widow of a man mauled by a grizzly bear in Yellowstone National Park in June. The lawsuit, which was filed in a federal court in Wyoming on October 25, 2011, alleges that researchers negligently trapped the bear along a trail […]
Do Damage Cap Laws Pass Constitutional Muster?
Nearly 30 states currently limit the amount of damages that can be received in a medical malpractice lawsuit, according to the American Medical Association. States with damage caps vary wildly in their limitations and the types of damages that are limited. For instance, California limits non-compensatory damages at $250,000, while Nebraska limits total damages at […]
HBO's Hot Coffee: The Perils of Tort Reform
Part of HBO's summer lineup includes Hot Coffee, a documentary that investigates the principles behind tort reform and how it threatens to restrict the rights of everyday citizens and undermine the civil justice system. The documentary, which aired on June 27, was directed and produced by Susan Saladoff, a former public interest lawyer and first […]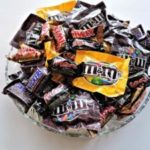 Do You Know Where Your Candy is Made?
Who doesn't love great chocolate? I know it is a weakness of mine. I can't stress enough the importance of knowing where your sweets come from. In today's economy many people are making chocolates, toffees, and baked goods out of their own kitchens and selling them. Food that is manufactured in a commercial setting is governed by food safety and sanitation rules, but food produced out of a home kitchen is not regulated.