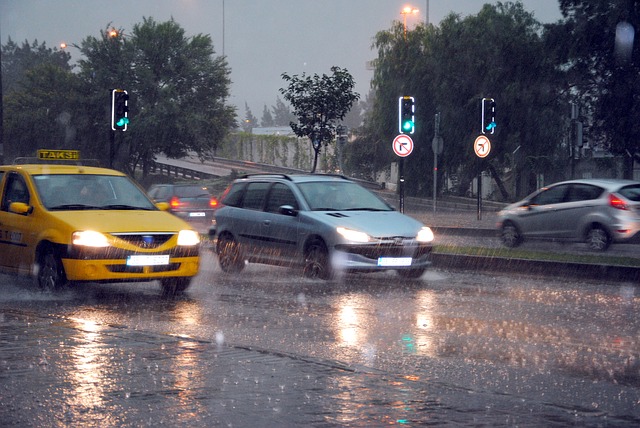 Rainy weather, busier roadways, and more inexperienced drivers on the road during spring mean that the risk of being in a crash will increase. Drivers who cause accidents can be held responsible for the damages of those injured or also involved.
April Showers Bring Danger to Roadways
April showers may bring May flowers, but they also make the roadways very dangerous when the water hits oil residue on the road. Almost half of all weather-related accidents happen while it is raining, according to the Federal Highway Administration. Add in big puddles from potholes leftover from the winter, drivers moving too fast on wet roads, and the risk for accidents increases accordingly to poor road conditions.
Spring Is the Time for Road Repairs
Road construction and repairs are kicked into high gear after winter. Between repairing the damage from winter conditions or starting construction to improve roadways, drivers need to be alert to changes in traffic patterns and road crews at work.
It Is Not Just Cars on the Roads
Warmer weather brings out more people to the roadways and not all of them are in cars. Motorcyclists, bicyclists, and joggers will be hitting the road as the temperatures warm up. The arrival of spring also means that animals are more active and can suddenly run into roadways without warning. All drivers need to remain aware and be careful when they are traveling in the same space as pedestrians, motorcyclists, or in areas where animals tend to gather.
Young Inexperienced Drivers
Springtime is usually a time when more teens will be on the roads. Because most are inexperienced drivers and most at risk for distracted driving, they pose a greater risk of causing accidents. Drivers should remain alert to sudden stops or swerving of other drivers who may be distracted or unsure of how to react to traffic or road conditions.
Illinois is an At-Fault State
Accident victims who are injured in a crash are entitled to compensation from the at-fault driver. However, because Illinois courts work with a comparative negligence system, drivers involved in an accident should not admit even a scintilla of fault if they are injured. If it is found that one driver is more at-fault than the other, for example only being responsible for 70 percent, the other driver's compensation would be reduced by 30 percent.