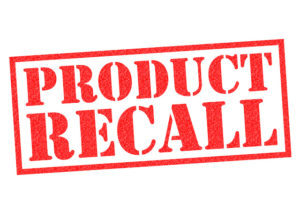 Spin Master, a Canadian toy manufacturer, has agreed to pay $1.3 million to settle claims with the U.S. Consumer Product Safety Commission (CPSC) regarding the import and sale of Aqua Dots, which is a banned hazardous substance. Aqua Dots are popular colored arts and crafts beads that stick together when sprayed with water to form various designs and shapes.
Aqua Dots, imported into the United States in 2007, were recalled in November 2007 after the CPSC received reports of two children falling into comas and becoming hospitalized after ingesting the beads. Tests have showed that a chemical coating on the toys, when ingested, can metabolize into the drug gamma hydroxybutyrate (GHB), also known as the date rape drug. Children who swallow the beads could fall into a coma, develop respiratory depression, or have seizures.
The CPSC alleged that Spin Master knowingly failed to report a defect and hazard associated with Aqua Dots and knowingly imported and sold a banned hazardous substance. Spin Master allegedly received reports of children becoming ill after ingesting Aqua Dots in mid-October 2007. Around this time, Spin Master also learned that the toy contained 1.4-butylene glycol (TMG), which can metabolize into GHB upon ingestion. Despite receiving the reports and scientific information, however, Spin Master did not file the necessary reports with the CPSC at that time. It wasn't until November 5, 2007 when the CPSC notified Spin Master of two reports it had received regarding children ingesting the product and becoming ill that Spin Master announced a voluntary recall of Aqua Dots.
Since the 2007 recall, several product liability lawsuits, including class action lawsuits, have been filed. Despite the fact that Spin Master agreed to the settlement, it denies knowingly violated the law.
The Chicago personal injury lawyers at Ankin Law are committed to child safety and protecting the rights of victims of personal injury and product liability accidents. If you or a loved one has been injured by Aqua Dots or another children's product, contact one of our skilled Chicago personal injury attorneys at (800) 442-6546 for a free consultation to discuss a possible product liability claim.
Howard Ankin of Ankin Law (www.ankinlaw.com) handles workers' compensation and personal injury cases. Mr. Ankin can be reached at (312) 346-8780 and howard@ankinlaw.com.
ANKIN LAW
Chicago Workers Compensation | Chicago Personal Injury | Chicago Motor Vehicle Accidents
Chicago Wrongful Death | Chicago Social Security Disability | Chicago Class Act ion Lawsuits