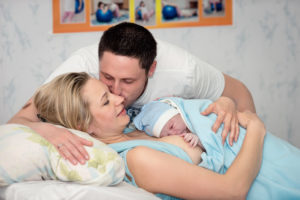 Illinois Safe Haven law provides options for mothers and their newborn child. According to the Safe Haven Law, a parent can anonymously take their newborn to a safe haven without fear of prosecution if the baby is thirty days old or younger. The law was created to help a parent who is under severe emotional distress or who might not able to provide the baby with its basic needs.
Illinois fire departments, police stations and hospitals have been designated as Safe Havens and will take an infant as long as there is no sign of abuse or neglect.
In August of last year, Governor Quinn expanded Safe Haven locations to include police departments of public or private universities as well as Illinois State Police district headquarters. The addition of these locations offer parents more options for leaving a baby at a safe location rather than abandoning them in a dumpster or in front of a home on a frigid winter night.
According to the Save Abandoned Babies Foundation, over 1000 have been saved since the law was enacted in 2001; unfortunately the foundation also notes that 59 babies were not properly abandoned.