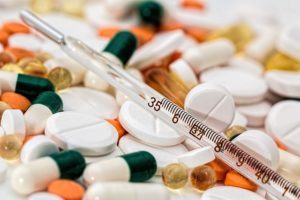 When a US District Court judge fined Boehringer Ingelheim almost $1 million at the end of last year for failure to preserve documents regarding the blood thinner Pradaxa, the decision served as a precursor to a similar position taken by the Court in regards to the Actos portfolio. The Actos manufacturer, Takeda Pharmaceuticals, was cited for failure to preserve documents deemed important to legal proceedings. It seems this was the case for Pradaxa lawsuits as well.
Pradaxa is a new-age blood thinner approved by the US Food and Drug Administration (FDA); it was hailed as a safe and effective alternative to a product that had been on the market for nearly 60 years, a blood thinner that required rigorous and regular monitoring.
Pradaxa was seen to effectively prevent blood clotting – an important attribute for patients at risk for stroke. However, a problem with Pradaxa bleeding, characterized by uncontrollable bleed-outs that could not be stopped, quickly put Pradaxa under a cloud.
Unlike the older drug Coumadin, where the side effects of bleeding could be reversed with the intervention of Vitamin K and plasma, there is no known or effective reversal protocol for Pradaxa. When Pradaxa bleeding occurs, from a simple cut or bruise, there is no antidote. More than 500 Pradaxa deaths were attributed to the new-age blood thinner over a two-year period, according to various reports. Plaintiffs in Pradaxa lawsuits, which numbered about 1,700 according to a report in Bloomberg News (12/10/13), but is now thought to be closer to 2,000 – allege that dabigatran Pradaxa manufacturer Boehringer knew about the potential bleeding profile of Pradaxa, but withheld their concern from doctors and patients.
Pradaxa (generic dabigatran) is a relatively new blood thinner that was introduced as a replacement for warfarin in the prevention of strokes among individuals suffering from atrial fibrillation. However, the potential risk of Pradaxa bleeding side effects has caused serious concern surrounding the drug.
Symptoms of Pradaxa internal bleeding may include:
Unusual Bruising or Bleeding
Pink or Brown Urine (which may be a sign of blood in the urine)
Red or Black Tarry Stool (which may be a sign of blood in the stool)
Coughing up Blood (which may include vomit resembling coffee grounds)
Headaches, Dizziness or Lethargy
Bleeding from the Gums or Frequent Nose Bleeds
Weakness and Swelling of the Arms, Hands, Feet, Ankles or Lower Legs
Side Effects of Pradaxa
Pradaxa is part of a class of drugs known as "direct thrombin inhibitors", which inhibit the enzyme in the blood that causes blood to clot. While the medication is promoted for stroke prevention caused by blood clots for individuals with atrial fibrillation, Pradaxa's side effects may make it nearly impossible for blood to clot when necessary.
Research of Pradaxa suggests that there are serious concerns about gastrointestinal bleeding especially among elderly patients and those with kidney problems; they may face a greater risk of Pradaxa bleeding problems as the drug is excreted through the kidneys. When the kidneys are unable to process the drug out of the body, the result may be abnormally high levels in circulation, causing an even greater risk. The risk of GI bleeds with Pradaxa may also be higher for users taking other medications linked to an internal bleeding risk, such as aspirin, non-steroidal anti-inflammatory drugs (NSAIDs) or other blood thinners.
The FDA approved Pradaxa a few years ago; adverse event reports immediately surfaced that suggest the Pradaxa bleeding side effects may be more significant than first believed. While there has been no indication that a Pradaxa recall will be issued, regulators in the United States and other countries are closely monitoring this new prescription medication.
According to the Institute for Safe Medication Practices report, more than 307 adverse events involving Pradaxa were filed with the FDA during the first three months the drug was on the market. This exceeds 98.7% of the other drugs monitored by the organization and is 50% more than those associated with warfarin, an older and cheaper blood thinner that Pradaxa was designed to replace.
While the clinical trials, known as RE-LY, used a double blind method of comparing two doses of Pradaxa, a non-blinded comparison was used between Pradaxa and warfarin, allowing bias and errors to potentially impact the results.
A few years ago, the FDA issued a drug safety communication to inform the public and medical community that the potential Pradaxa internal bleeding risk was under review as a result of post-marketing reports of problems. While the agency indicated that bleeding is a known risk with all blood thinners, the agency is examining whether there is anything abnormal about the side effects of Pradaxa that could be considered an unreasonable risk to consumers.
If you suspect that yourself or a family member has experienced a serious injury from Pradaxa bleeding side effects, request free consultation and claim evaluation to determine whether compensation may be available through a Pradaxa lawsuit.