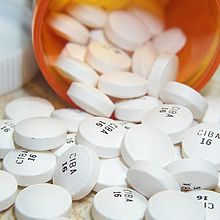 Pfizer has agreed to pay $14.5 million to settle a lawsuit alleging that it violated the False Claims Act by improperly marketing its prescription drugs Detrol and Detrol LA. The lawsuit was filed by whistleblowers on behalf of the United States under the False Claims Act, which allows individuals (known as relators) with knowledge of fraud against the federal government to sue on its behalf. The relators receive a portion of any funds received by the federal government as a result of the lawsuit.
The lawsuit had claimed that Pfizer improperly marketed the drugs to men suffering from the signs and symptoms of benign prostate hyperplasia (BPH), which is commonly referred to as an enlarged prostate, despite the fact that Detrol treats detrusor muscle overactivity and does not have any therapeutic effect on males whose symptoms are caused by BPH. Detrol and Detrol LA are prescription drugs approved by the U.S. Food and Drug Administration (FDA) for the treatment of over active bladder with symptoms of urge incontinence, urgency and frequency.
The settlement resolves the last of a group of 10 whistleblower suits filed against Pfizer since 2003. The other nine lawsuits were settled or dismissed in 2009 when Pfizer agreed to pay $2.3 billion to resolve civil and criminal claims regarding multiple drugs. Pursuant to that settlement, Pfizer paid $1 billion to resolve False Claims Act allegations that the company had illegally promoted four drugs Bextra, Geodon, Zyvox, and Lyrica and had caused false claims to be submitted to government health care programs for uses of the drugs that were not medically accepted and not covered by those programs. The settlement also resolved allegations that kickbacks were made to health care providers to induce them to prescribe the drugs.
The Chicago unsafe pharmaceutical drug attorneys at Ankin Law represent clients throughout Illinois and the United States. We have significant experience handling class action lawsuits regarding unsafe pharmaceuticals and are familiar with the complex legal issues that these kinds of lawsuits generally involve. Contact us at (800) 442-6546 for more information on the improper marketing of Detrol or unsafe pharmaceuticals.
Howard Ankin of Ankin Law (www.ankinlaw.com) handles workers' compensation and personal injury cases. Mr. Ankin can be reached at (312) 346-8780 and howard@ankinlaw.com.
ANKIN LAW
Chicago Workers Compensation | Chicago Personal Injury | Chicago Motor Vehicle Accidents
Chicago Wrongful Death | Chicago Social Security Disability | Chicago Class Act ion Lawsuits