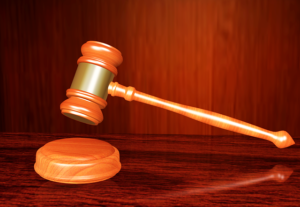 City governments in Illinois have the right to issue a citation and fine to property owners for a number of reasons. These reasons may include failure to care for one's yard, installing the wrong type of fence, parking a vehicle in the street during a snow storm when the plows are out, a barking dog that is disturbing the neighbors, and property that has been left neglected and poses a safety risk to others. However, in some cases cities have overstepped their boundaries and issued unfair fines to residential property owners, who often had no choice but to pay them. Now, a new law passed by state lawmakers is giving property owners the ability to challenge City Hall.
Public Act 98-1105, which has been signed by Gov. Pat Quinn, empowers residential property owners who feel they have been improperly fined by their city. Under the new law, property owners can file a challenge against a city fine in circuit court and request that the city pay their legal costs if the court rules in their favor. The court will conduct an administrative review of the city's code compliance, examine the property owner's situation and decide whether to reverse the city fine or approve it.
If the court rules in favor of the residential property owner, the court may order the city to pay the owner's attorney fees and court costs. Prior to the passing of the bill, property owners had to foot their own legal costs and oftentimes, the costs were greater than the actual fine. This left property owners in a difficult position with little options but to pay an unfair fine to the city.
The bill was initiated by The Illinois Rental Property Owners Association as an amendment to the state's Code of Civil Procedure. One supporter of the bill, the Rockford Apartment Association, believes that cities will be more careful about issuing fines to property owners and if fines are issued, they will be fair ones. The new legislation only applies to owners of single family or multifamily residential dwellings in a municipality with a population of less than 500,000. The legislation goes into effect on January 1, 2015.