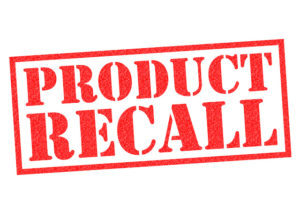 On March 11, 2011, the federal government launched a new website designed to keep consumers informed about dangerous products on the market. The website, a consumer products safety database, can be found here: www.saferproducts.gov.
This site was created by the Consumer Product Safety Commission (CPSC) pursuant to congressional mandate. The site allows consumers to submit reports of harm or risks of harm from products and also makes it possible for consumers to research safety information about products by searching the database of past consumer complaints, as explained in this Law.com article:
The database allows people to file reports of injury or potential harm about household products, baby gear and more. In the coming weeks, as consumers file reports with the agency, people will be able to search for safety complaints about specific items they might have in their homes or want to purchase.
According to a recent press release about the new website, another goal is to assist the CPSC in monitoring and regulating dangerous products:
Reporting product safety incidents through this new, easy-to-use site will help CPSC identify product hazards quicker and provide consumers with safety information on products in and around the home.
Some product manufacturers are unhappy with the website, arguing that it has the potential provide misleading or inaccurate information. Consumer advocates, however, lauded the new website as a step in the right direction, predicting it would prove to be a valuable resource for consumers.
As with anything new, only time will tell who's right and who's wrong. Even so, this website has the potential to assist people in making important decisions about the products that their families use and may well prove to be a resource for consumers that will prevent the unnecessary, preventable injuries that oftentimes result in personal injury lawsuits.
Howard Ankin of Ankin Law (www.ankinlaw.com) handles workers' compensation and personal injury cases. Mr. Ankin can be reached at (312) 600-0000 and howard@ankinlaw.com.