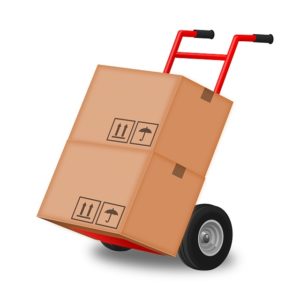 With spring not far away, thousands of residents' thoughts turn to moving to another apartment or home. According to the Encyclopedia of Chicago, in the late 19th century, as many as one third of all families in Chicago moved annually. If you are considering a move this year, here are a few things to think about.
If you are moving to a new apartment there is a recent amendment to the Illinois Landlord and Tenant Act that requires most landlords to re-key or change the locks of apartments and properties when a new tenant moves in. It also makes the landlord responsible for damages if a theft occurs from the apartment as a result of a failure to change the lock. The law does not apply to common areas of the building, or to owner occupied buildings with four or less apartments.
If you decide to hire a moving company, they must be licensed by the state of Illinois. Licensed movers must comply with the Illinois Commerce Commission's standards for providing reasonable rates, reasonable time periods for moving your processions as well as insurance coverage. They should be able to provide you with a license number, references, and any complaint history as well as a free written estimate of the cost of your move. Basic moving rates do not cover for the full value of your possessions. You can purchase additional coverage through the moving company or through your own insurance agent.
When the movers take possession of your property they should give you a copy of the contract, known as a bill of lading, to sign. It should include the services they will perform, the charges for the move and the carrier's liability. Do not sign this until you have read it and agreed to the terms.
When your property reaches its destination you will be asked to sign a delivery receipt. Check all boxes as well as furniture. If there is any damage or something appears to be lost, write this on the inventory or bill of lading. You have nine months from the delivery date to file a written claim describing the loss or damage. Include a copy of the inventory or bill of lading with your letter. The moving company must acknowledge receipt of your letter within 30 days and pay, settle or deny the claim within 120 days.
While the process can seem time-consuming and overwhelming, you will enjoy your new apartment or home for years to come.