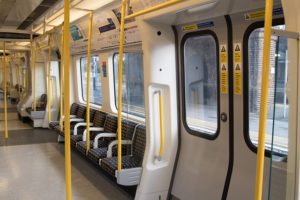 Retail stores and coupon sites such as Groupon now have to comply with the Illinois Consumer Fraud Act that states that gift cards and gift certificates cannot expire for five years. One commuter is determined to hold Metra to the same standards.
In a lawsuit filed in May, the plaintive claims that limited ride passes should be treated in the same manner as a Groupon. The plaintive in this class action suit states that the refund policy for the 10 Ride Tickets that was purchased over the last three years is illegal as the refunds for unused tickets or portions of tickets expire in less than one year. The May 10, 2012 article in Courthouse News quoted the plaintive "…sellers – like Metra – who set artificially short redemption periods are planning in advance to make money by not providing the very services for which buyers have paid in advance. By doing so… they also get to earn interest on the money buyers hand over to them for services never to be rendered."
The plaintive is seeking, among other things, an injunction to prevent the sale of limited ride tickets with expiration dates of less than five years. The Chicago Tribune reported that, in 2011, Metra sold 1.9 million 10-ride passes. His lawsuit also suggest that as fares rise, Metra, like the U.S. Postal Service, could create a system for handling fare increases by allowing riders with unused tickets to purchase stamps covering the price increase. Whether a semi-government body is treated the same as a private company we will wait to report.