Chicago Product Liability Attorney
Illinois Personal Injury Attorney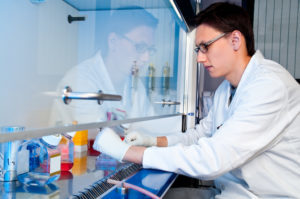 The Consumer Product Safety Improvement Act (CPSIA) was enacted in 2008 but enforcement of many of its requirements was delayed in order to allow product manufacturers, distributors and importers time to bring their products and practices into compliance and to allow the U.S. Consumer Product Safety Commission (CPSC) time to promulgate new rules for implementing the CPSIA's requirements. This enforcement stay expired on February 2011, meaning that manufacturers will now be expected to comply with certain requirements in 2011, including:
General Conformity Certification of Certain Non-Children's Products: January 2011. The CPSC lifted its enforcement stay on January 26, 2011 regarding the application of General Conformity Certification (GCC) requirements with respect to carpets and rugs, vinyl plastic film, teen and adult apparel and associated clothing textiles. The GCC requirements are intended to identify the CPSC safety regulation and standards to which the product applies.
Lead Limits for Children's Products: February 2011. The enforcement stay was lifted on February 10, 2011 for the CPSIA's requirement that children's products must be testing for lead by a third-party and certified to have a lead limit of less than than 300 ppm. By August 14, 2011, children's products must contain no more than 100 ppm of lead if technologically feasible.
Public Consumer Incident Database: March 2011. The

CPSC's new online database

is prepped to launch in March 2011.
Ban on Drop-Side Cribs: June 2011. Effective June 28, 2011, the sale, resale, manufacturing or distribution of drop-side cribs will be banned. Drop-side cribs will be prohibited at motels, hotels and childcare facilities effective December 2012.
The skilled Chicago product liability attorneys at Ankin Law represent a number of clients in connection with product liability and personal injury lawsuits stemming from defective or dangerous products. If you have been injured by an unsafe product, contact us to discuss how we can help you protect your legal rights through a product liability lawsuit.
Howard Ankin of Ankin Law (www.ankinlaw.com) handles workers' compensation and personal injury cases. Mr. Ankin can be reached at (312) 600-0000 and howard@ankinlaw.com.