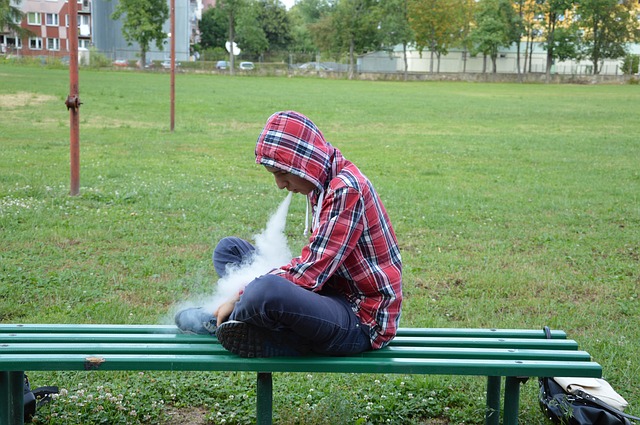 Parents and school districts throughout the United States are filing lawsuits against e-cigarette maker Juul claiming the company marketed its addictive products to minors. The company is also under fire for allegedly misleading consumers about vaping health risks.
Multiple School Districts Suing Juul
School districts in California, Kansas, Arizona, and Kentucky have recently filed lawsuits against e-cigarette manufacturer Juul. Parents of children injured by the company's products have joined some of the suits. The lawsuits allege that the company's marketing, advertising, and product design targets teens and preteens. These actions are associated with an increase in underage use of vaping products. This also increases the likelihood that minors will become addicted to nicotine, just as if they were smoking regular cigarettes.
Despite age restrictions, teens can easily access products like Juul. In one of the school districts that has filed a lawsuit, a quarter of its high school students use e-cigarettes. 72% of the schools' juniors report that they have easy access to the products. After years of declining tobacco use among students, the schools claim that e-cigarette use has become widespread. Aggressive online and media advertising targeting children and fruit and mint-flavored pods are allegedly to blame.
The school districts have already spent significant time and resources to try to stop students from vaping and addressing their health issues that are associated with vaping. Efforts have involved educating parents, holding special assemblies, and installing sensors in bathrooms to thwart student vaping. These preventive and reactive measures have impacted how the school districts operate.
Why Are Schools Targeting Juul?
Juul is under fire by the school districts because of the company's activities surrounding their "supposed" educational programs for teens. In July 2019, an investigation found that Juul gained access to students by paying school and youth programs to allow them to present a vaping prevention curriculum. It is alleged that during one such presentation, the Juul representative told students that vaping was safe and did not present a health risk to teens.
Juul has disputed the claims against them. In a statement, Juul spokesman Ted Kwong stated, "Our customer base is the world's one billion adult smokers, and we do not intend to attract underage users. To the extent these cases allege otherwise, they are without merit." The company has made some moves to address the problem of youth vaping by ceasing its sales of fruit, mango, mint, and crème flavored pods in stores and online.
Illinois Is Joining the Fight Against Juul
In December 2019, Illinois filed a lawsuit against Juul, claiming the company targets minors with its marketing practices and has misled the public regarding the amount of nicotine in its products. This lawsuit has come as a result of investigations by health officials of illnesses and deaths associated with certain vaping products. According to the Illinois Department of Public Health, there have been approximately 200 cases of illness and five deaths related to vaping.
At a Chicago news conference, State Attorney General Kwame Raoul asserted that Juul designed its products with the intent of luring teens by
Offering flavors kids would like
Making the e-cigarette easy to conceal
Using social influencers and celebrities to appeal to teens
Raoul has also stated, "This lawsuit is one part of what must be a multi-faceted approach to addressing epidemic levels of e-cigarette use." He also added that his office would be considering policy changes and enforcement.
The lawsuit alleges that Juul's online store uses a substandard age-verification system that makes it easy for teens to buy its products. An additional allegation is that the company's products contain a higher nicotine content than advertised. The state is seeking a civil penalty of $50,000 per deceptive act, among other penalties.
Previously, California, Minnesota, and New York have already filed similar lawsuits against the company. An Illinois teen sued Juul in September 2019 after falling ill with lung disease after using its vaping products.
The Dangers of Vaping
Parents may not be aware that their teen is using a Juul e-cigarette because, unlike regular cigarettes, there is no smoke produced. With a Juul e-cigarette or vape, the user inhales a vapor that usually contains nicotine and flavoring. The vapor is not harmless and has been associated with mysterious respiratory illnesses throughout the country. In 2019, at least 22 teens in Illinois had trouble breathing and were hospitalized. In some cases, the victims were put on ventilators. E-cigarette use also increases the risk of developing smoking-related illnesses like emphysema and asthma.