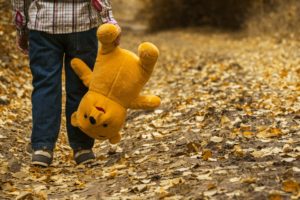 In Illinois, disadvantaged juveniles who are in state care are often sent to a residential treatment center. The residential treatment is intended to provide help to these children who struggle with family issues, drug use, alcohol use, behavioral problems and mental health. However, an in-depth investigation into these centers by the Chicago Tribune revealed that instead of treatment, these youth are often victims of violent acts. Now the U.S. Justice Department is said to be considering an investigation into these centers over the allegations of child abuse.
The months' long investigation uncovered stories of youth who had been revictimized by those who were supposed to help them as well as by other patients. Over 1,000 reports were filed by treatment centers during 2011 and 2013 over physical assaults made on wards of the state. Additionally, the centers submitted 428 reports concerning a sexual assault on a state ward. Former residents of these facilities, now over the age of 18, recounted experiences that included physical restraints by staff, gang fighting, committing crimes, stabbings, bullying from other residents, engaging in prostitution, smoking marijuana and sexual assault including rape.
The investigation also revealed that law enforcement and the Department of Child and Family Services often ignored state law concerning the age of sexual consent. As a result, many sexual abuse or assault claims were considered consensual and dismissed, exposing children to further abuse. In spite of high records of assaults, runaway youth and sexual abuse, the state continued sending juvenile wards to these facilities.
To escape these violent environments hundreds of youth run away and find themselves on the streets where there are little options open to them. To support themselves, they often enter prosecution or commit crimes – anything to keep from going back to the centers. Adding to the problem is the lack of staffing and the inability of facilities to protect children. For some centers, there is a lack of concern over victims of violence and their reluctance to act encourages the abuse and assaults to continue.
With the emergence of this information, the Justice Department is considering the allegations and may decide to step in. This is something that Senator Mark Kirk from Illinois is hoping for. He has already asked the inspector general of the U.S. Department of Health and Human Services to take action and will be approaching Medicaid and asking them to cut those facilities from health care funding. Here in Illinois, two new legislative bills have been introduced with the intent to address the issue and protect these vulnerable kids from further harm.