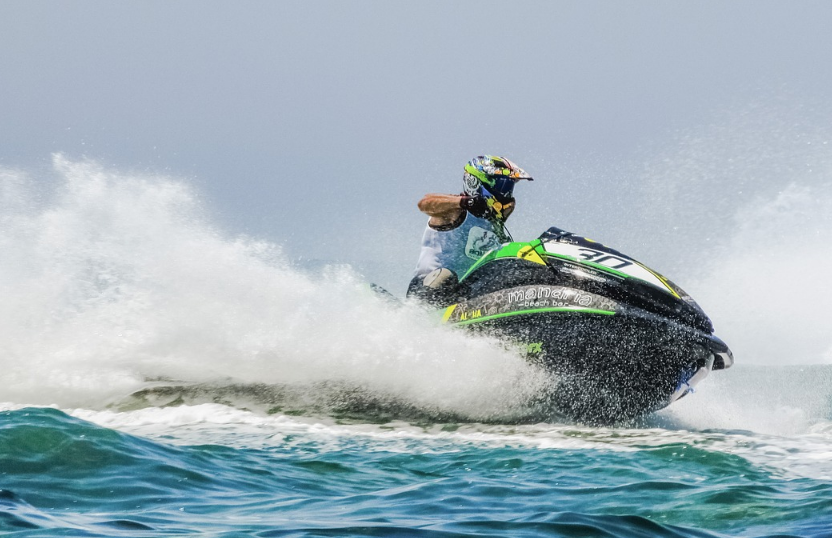 Due to the large numbers of jet skis on Lake Michigan, they are common causes of accidents and injuries. While most jet ski accidents are caused by negligence, some are caused by defective parts that may cause jet skis to malfunction.
Jet Ski Accidents and Injuries
During spring and summer months, Lake Michigan is a popular place for jet skis. These personal watercraft provide a lot of fun on the lake, but they also pose significant risks for serious accidents and injuries. Most jet ski accidents involve collisions with other watercraft. When collisions occur, jet ski riders are frequently thrown into the water, knocked unconscious, and often run over by another watercraft. Chicago accident lawyers commonly see injuries including broken bones, head injuries and concussions, and brain trauma. Fatalities from jet ski accidents are most often caused by serious head trauma and drowning. Common causes of jet ski accidents include:
Inexperienced operators
Speeding
Alcohol and/or drugs
Lack of attention to the water and boaters
Lack of safety equipment
Malfunctioning equipment
Although many people think of jet skis as recreational water sports toys, they are powerful machines that can cause significant damage. With horsepower similar to large outboard boat engines and acceleration equivalent to motorcycles, following jet ski safety regulations is essential to prevent severe injuries and death.
In Illinois, people between the ages of 10 and 12 can operate a personal watercraft if they are accompanied by an adult over the age of 18. People between the ages of 12 and 17 must first successfully complete a boating safety course. There are no restrictions for operating a jet ski for people who are 18 and older.
Liability for Jet Ski Accidents
Jet ski accident claims are often more complex than other personal injury claims, because they may be subject to limited liability. When jet skis are rented for recreational use on Lake Michigan, operators must sign waivers that limit liability in case of an accident. Such waivers can make it more difficult to file a personal injury claim with Chicago accident lawyers. However, a signed waiver is not a guarantee that an injured victim can't collect damages. Waivers are signed with the expectation that the jet ski rental company will fulfill its duty of care to provide safe riding equipment. If an accident is due to equipment malfunction rather than negligence, a product liability claim may be warranted.