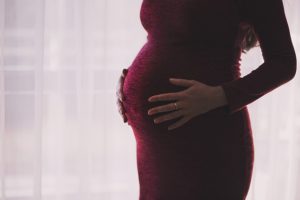 Starting January 1, 2015, pregnant women in Illinois will have more protection in the workplace, thanks to a new bill passed by lawmakers this year. Gov. Pat Quinn recently signed House Bill 8 which amends the Illinois Human Rights Act, requiring state employers to provide reasonable accommodations for pregnant employees. The bill was a collaborative effort between Gov. Quinn, Representative Mary Flowers (D-Chicago) and Senator Toi Hutchinson (D-Chicago Heights) to address the widespread problem of discrimination against pregnant women by employers.
Under the new law, employers must give pregnant women more frequent bathroom breaks, a private non-bathroom space for breastfeeding, places where they can sit and rest, help with manual labor tasks, limits on lifting heavy objects and time to recover after giving birth. The new amendment also gives pregnant women protection from termination; employers must reinstate an employee to her original or equivalent position after the pregnancy unless the employer can demonstrate that doing so would be an undue hardship.
Similar to American Disability Act accommodations, if an employer can demonstrate that the accommodation would impose an undue hardship on the ordinary operation of the employer's business, the employer does not have to provide it. However, the hardship must be either prohibitively expensive or disruptive to the employer. The new law mandates that the employee and employer engage in a timely and meaningful dialogue in order to determine effective and reasonable accommodations. The employer may require medical certification from the employee's health care provider but that certification only includes a medical justification for the requested accommodation, a description of the reasonable accommodation required, the date(s) of the accommodation and the duration of the accommodation.
The amendment applies to every employer in Illinois – not just those with 15 or more employees. It also prohibits employers from requiring pregnant employees to use an accommodation they didn't specifically request, such as an assignment to light duty. Gov. Quinn points out that women should not be placed in a position where they either have to choose their job or the health of their baby. The bill is aimed at protecting mothers who are single parents and in the low-income bracket but will apply to every pregnant employee.
As an employer, you should review, with your attorney, your policies on reasonable accommodations and medical certification, as well as your employee handbook and training for managers and supervisors. You must post a notice regarding pregnancy accommodation rights in January 2015.
If, as an employee, you feel that your employer has not offered reasonable accommodations for your condition, you should consider contacting an attorney.