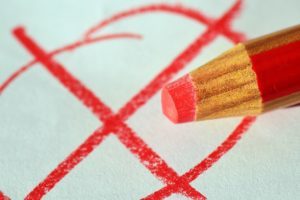 There is no excuse not to be registered voter. The State of Illinois has just made it easier for residents to register to vote. In July, Governor Quinn approved the Omnibus Elections Bill which makes Illinois the 18th state to allow voters to register online. The bill also allows for early voting on Sundays from noon until 3 p.m. and allows the Board of Elections not to have to count votes cast for a candidate who appears on the ballot but has dropped out of the electoral race prior to the election.
Another part of House Bill 2418 will have a direct effect on Chicago elections. A qualified aldermanic candidate will now need petition signatures from 4 percent of the votes cast in their district, rather than the 2 percent number in the current law. The Chicago Board of Elections reports that the number will roughly double; figures vary because the percentage is based on voter turn-out in a particular ward.
These changes are expected to boost voter registration rates and increase participation in the democratic system as well as providing cost savings. Senator Don Harmon stated that it cost the State 83 cents to process a paper registration as compared to only 3 cents for an online application. Online registration should be available in time for the 2014 general election.