Chicago Product Liability Attorney
Illinois Personal Injury Attorney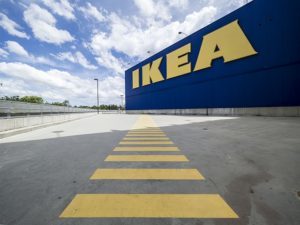 Approximately 26,000 IKEA SNIGLAR cribs were recently recalled in the United States and Canada. IKEA Home Furnishings recalled the crib after finding that the four bolts provided with some of the cribs that are used to secure the mattress support are not long enough, which may cause the mattress support to collapse and create a risk of entrapment or suffocation.
The recalled SNIGLAR cribs are non-drop-side, full-size cribs with the model number 60091931. The model number is printed on a label attached to the mattress support. The mattress support and crib frame are made of a natured-colored wood.
The recalled cribs were sold at IKEA stores nationwide from October 2005 through June 2010 and were sold for approximately $80.
What to do if your stroller has been recalled
If you own this crib, you should immediately stop using the crib and check to see if the mattress support bolts extend through the nut and that the bolts are the proper length. If so, the crib is not included in the recall. If the bolt does not extend through the nut, the crib is included in the recall and you should contact IKEA at (888) 966-4532 or www.ikea-usa.com for a free repair kit. You should use an alternate, safe sleeping environment for your child until you have received the free repair kit and repaired the crib.
If you or your child has been injured using one of the recalled cribs, you may wish to contact the experienced Illinois product liability attorneys at Ankin Law to learn about a possible personal injury or product liability claim.
Howard Ankin of Ankin Law (www.ankinlaw.com) handles workers' compensation and personal injury cases. Mr. Ankin can be reached at (312) 600-0000 and howard@ankinlaw.com.