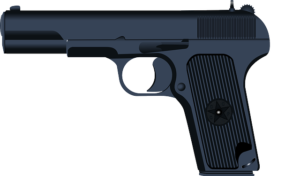 On July 9, 2013, the Firearm Concealed Carry Act became state law and Illinois became the 50th state to enact concealed-carry legislation. The Illinois law allows concealed guns on private property and places of work and worship unless property owners post signage that indicates otherwise; it prohibits guns in schools, parks, child care facilities, government buildings, public transportation, and establishments where the majority of revenue comes from alcohol sales, among other places.
Since Illinois is the last state to adopt a concealed carry law, a bureaucracy needs to be built to process applications — which could number in the hundreds of thousands in the first year — screening out people with prohibitive criminal records or conditions of mental illness that police believe could make them dangerous if armed.
The Firearm Concealed Carry Act (Public Act 098-0063) permits licensed individuals to carry a concealed firearm in certain circumstances. However, public and private community colleges, colleges and universities are still off-limits for individuals carrying concealed firearms. While many property owners are required to post signs in order to prevent the carrying of concealed weapons on their property, the Act specifies certain categories of places where licensed individuals may not carry a firearm.
Licensed individuals may not carry firearms into any property that is owned, leased or controlled by a public or private community college, college or university. This includes areas that might be frequented by the general public, such as parking lots, sidewalks, common areas, university hospitals and athletic stadiums.
While the Firearm Concealed Carry Act does not change the status quo for institutions of higher education, institutions should be prepared to answer questions about the Act's applicability on-campus in light of the significant public attention this new law has garnered. To prepare for inquiries, institutions should review existing policies relating to firearms to ensure compliance with the Act. Even more importantly, institutions may consider enacting policies that specifically address the areas of the Act that authorizes institutions to dictate rules and regulations relating to the carrying and use of firearms.