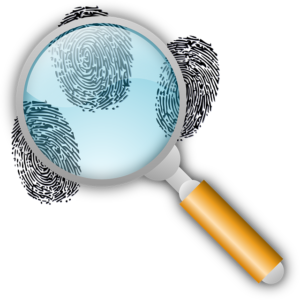 While recent political discussions over fingerprinting as identification for public assistance programs have been in the headlines, there is one fingerprinting program that is universally welcome, that of fingerprinting children. Law enforcement, schools, religious institutions and community groups around the country have joined forces to fingerprint children as a means of identifying them should they go missing. The Ankin Law will be hosting several events this year to provide free fingerprinting kits to the community. If you are unable to attend one of our events, drop us an email and we will be happy to send you a kit.
Nearly 800,000 children are reported missing each year, according to National Center for Missing and Exploited Children. Missing children include those taken by a parent during a divorce or child custody fight and runaways, as well as the rare but real child kidnapping. The US Congress passed the Missing Children's Assistance Act in 1984 which helps to establish the National Center for Missing and Exploited Children.
One way to protect children is to have their fingerprints on file. Fingerprints, comprised of a pattern of ridges and loops, are unique. In the eighty years of fingerprint classification, no identical sets have ever been found. Your fingerprints are present at birth and, though your hand and fingers continue to grow, the relative position of the loops and ridges remains the same throughout your life. Fingerprinting cannot prevent abduction or keep a child from running away but it does provide an opportunity to talk to them about personal safety. The basic rules you should instill in your child include;
Checking with a parent or trusted adult before going anywhere, accepting anything or getting into a vehicle
Always go with a friend when playing outside or walking to another location
Telling a parent or guardian if anyone makes you feel scared or unhappy
Saying no if someone tries to touch or hurt
Law enforcement agencies also suggest having a current photo of your child. If possible, the photo should be a digital version in order to make it easy to distribute throughout the community and nationally.
In addition, Illinois is a member of the AMBER Alert Plan which brings together local, state and federal law enforcement agencies with broadcasters and other media in order to assist in the search and safe recovery of a missing child. The Illinois Amber Alert site http://www.amberillinois.org offers links and activities for children and their families.
Fingerprinting your child, paired with increased public awareness and continued collaboration with law enforcement agencies, can help to keep our children safe in this fast paced world.