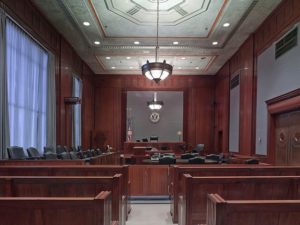 Starting July 1st 2012 Illinois jurors will be allowed to submit written questions for witnesses on the stand in civil trials. More than half the states, and all federal circuit courts, allow this practice; this rule, recently approved by the Illinois Supreme Court, offers another opportunity for jurors to actively participate in the trial. One of the justices stated that this rule would hopefully enhance juror engagement by focusing their attention on the testimony.
Jurors would be asked to submit questions to the judge who would consult with the attorneys away from the jury and then decide which, if any, questions could be posed to witnesses while still complying with court procedures and the rules of evidence. Some attorneys are already applauding this new rule as they find that jurors are often frustrated when they have unanswered questions.
In another court decision, a Cook County judge has banned tweeting or the use of other social media in his courtroom during a criminal trial. The judge felt that allowing reporters, spectators and jurors access to social media would prove to be too distracting during testimony. The judge is allowing reporters to bring cell phones into the courtroom but has stated that he has assigned the sheriff's department to track their Twitter accounts while court is in session. Journalists were asked to disclose their Twitter account names in order to receive accreditation's to cover the trial. This action does not seem to violate First Amendment rights as Twitter feeds are open to all.
Nationwide, courtroom judges continue to deal with ever evolving technology as well as striving to improve the accuracy and fairness of all trials.