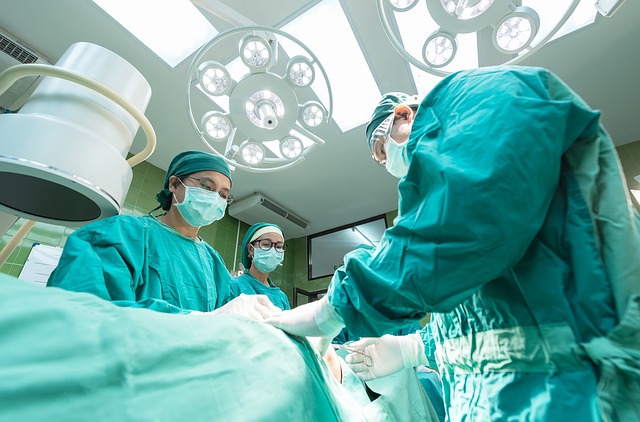 Surgical errors and complications that arise from medical mistakes have resulted in the deaths of many famous people. When well-known people succumb to surgical complications, patients scheduled to undergo surgery themselves are concerned.
Medical practitioners and healthcare staff have the responsibility to provide the standard of care needed to help ensure their patients' wellbeing. Errors and negligence can be viewed as disregard for human life, and this creates grounds for a medical malpractice lawsuit.
Medical errors are the third leading cause of death in the U.S. Medical malpractice kills more people than lower respiratory diseases but falls right behind heart disease and cancer. Most medicals errors are not documented in official records and death certificates do not capture things like surgical complications, diagnostic errors, communication breakdowns, and poor judgment. At least 251,454 deaths each year can be traced back to negligence in the healthcare industry. The number could be much higher given that home and nursing home deaths are not included.
Famous People Who Died from Surgical Complications
When famous people die because of surgical complications and medical mistakes, the news often makes the headlines, causing increased worry among people who are scheduled to go under the knife.
Chris Candido
World wrestling champion Chris Candido appeared on a number of global platforms before succumbing to surgical complications in 2005. Chris reportedly fractured his tibia and fibula during a match on April 24, 2005. He also left the same match with his ankle dislocated. Candido underwent surgery the next day and felt ill four days later. He was rushed to Robert Wood Johnson University Hospital and diagnosed with pneumonia but passed on soon afterward. Johnny Candido, the brother of the deceased, reported that Chris died as result of a blood clot.
Ruth Handler
Famous inventor and American businesswoman Ruth Handler was born in 1916 and succumbed to surgical complications in April 2002. Prior to her demise, Ruth served as the president of Mattel Inc. She is greatly remembered for her invention of the Barbie doll, one of the world's popular toy. In her 50s, Ruth was diagnosed with breast cancer. She underwent surgical operations for colon cancer. Handler died three months later in Los Angeles in 2002 and her husband, Elliot, confirmed that it was complications from the colon surgery that led to her demise.
Rodney Dangerfield
Rodney is a renowned American actor and comedian. Born in New York in 1921, he gained popularity through his active role in a number of films in the 1980s, including Back to School, Easy Money, and Caddyshack. Dangerfield's catchphrase 'I get no respect' trended greatly during his time. Rodney suffered a heart attack in 2002 while preparing for a show. His health kept deteriorating and in August 2004, he underwent a heart valve replacement surgery. The comedian developed infectious and abdominal complications and suffered a stroke caused by complications from the surgery. Rodney was reported to have been in a coma for several weeks before he regained consciousness. He later succumbed to surgical complications in October 2004 while receiving treatment at the UCLA Medical Center.
Daniel Moynihan
Daniel Patrick Moynihan's name will always appear on the list of renowned American politicians. Born in Oklahoma, United States, the sociologist represented New York in the Senate in 1976 and was re-elected 3 times on a Democratic Party ticket. He served under four different US presidents, including J.F Kennedy and Ford. Patrick succumbed to surgical complications in March 2003 while undergoing treatment at Washington Hospital Center. Moynihan picked an infection following an emergency appendectomy and died a month later.
Henry John Hyde
Henry Hyde was a vibrant Republican politician who served in the US House of Representatives for over 30 years. He is remembered for playing a significant role in the country's political affairs. Henry Hyde died in 2007 after developing complications following an open heart surgery that he underwent at Provena Mercy Medical Center. His son, Anthony, confirmed that the cause of his father's death was a complication of the heart surgery he underwent a few months earlier. Henry never recovered completely from the heart surgery.
Bill Paxton
Actor Bill Paxton, one of the most popular actors with such credits as Aliens, Edge of Tomorrow, Big Love, and Titanic, died on 25 February 2017 following a stroke. The stroke was as a result of a heart surgery that had been conducted to repair an aortic aneurysm and replace his aortic valve. His family was not informed of the possible outcome of the surgery and claim that the doctor acted negligently, carelessly, and unskillfully, something that resulted in Bill's preventable death.