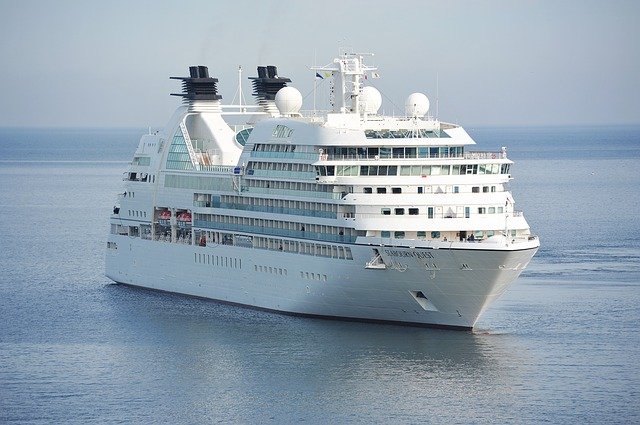 The negligent behaviors of popular cruise lines during the Covid-19 outbreak led many passengers to be exposed to the virus. In addition, some cruise lines did not make passengers aware of their exposure, creating an opportunity for the spread of the virus. Passengers on cruise ships are at a high risk of contracting viral diseases through person to person contact. Though the CDC recommends avoiding cruise ship travel during the pandemic, there are some steps that travelers can take to protect themselves and others. 
Passengers and Employees Were Exposed On Negligent Cruise Ships
During the initial outbreak of the novel coronavirus, several cruise ships exposed passengers to the virus. Many passengers are seeking to hold cruise ships accountable for negligent actions regarding the outbreak. Exposed victims are accusing the cruise lines of mishandling the safety of passengers, neglecting to alert passengers of exposure following positive results from passengers, and failing to properly screen travelers for the virus.
While quarantined on ships, many passengers claim that employees did not wear personal protective equipment to stop the spread of the virus. In addition, passengers claim that they were not properly communicated with when rerouting to new ports and during quarantines. A more serious allegation, one cruise line is being accused of misrepresenting the severity of the virus and continuing to book passengers. Consumers are seeking to hold this company accountable for fraudulent conduct.
The consequences of the actions of these cruise lines were severe. One 68-year-old passenger passed away from the coronavirus after disembarking from a Carnival cruise ship in the Cayman Islands. Two additional passengers from the same ship contracted the virus as well. In some ports, the virus was brought to the area through exposed passengers.
Which Cruises Increased the Spread of the Coronavirus?
There are several lines that have been most significantly affected by the spread of Covid-19. Across 6 cruise lines, 11 voyages had symptomatic passengers on board. Between February 21 and March 29, 2020, the Grand Princess, Riveria, Majesty of the Seas, Pride of America, Norwegian Bliss and Breakaway, Celebrity Eclipse, Disney Wonder, Symphony of the Seas, Oasis of the Seas, and Liberty of the Seas carried Covid positive passengers.
In addition, there were 8 lines with 17 voyages involving disembarked passengers with an onset of symptoms within 14 days following the cruise. These voyages for the Grand Princess, Carnival Vista, Valor, and Imagination, Grand Celebration, Disney Wonder, Celebrity Summit, Reflection and Infinity, Norwegian Breakaway and Bliss, MSC Meraviglia, Crown princess, and the Explorer of the Seas sailed between February 11 and March 17.
These passengers could have contracted the virus before, during, or shortly after the cruise.
Preventing the Spread of Covid-19 on Cruise Ships
The CDC does not currently recommend travel, especially on cruise ships. As of October 30, 2020, a phased resumption of passenger operations began. These first phases will involve testing and screening of employees, as well as providing additional safeguards and an on-site testing center. Second, mock trips will take place to test the capability of the ship and its employees to protect passengers and respond to outbreaks. Finally, the ships will become certified and be allowed to resume passenger travel.
For travelers, the risk of spreading Covid-19 is high. A traveler should not board if he or she is feeling ill, has tested positive, or has been exposed to a positive within 14 days of embarking. Maintaining social distancing, wearing a mask, and continuous handwashing and sanitizing while onboard can help prevent infection. A passenger should avoid touching his or her eyes, mouth, and nose as well. If a traveler begins to show symptoms while on the voyage, he or she should remain in the individual cabin and alert the ship's employees.
Following the expedition, passengers should get tested within 5-7 days and quarantine for 7 days. If a passenger receives a positive test, he or she should follow the recommended quarantine guidelines and alert the cruise line. If a passenger's test comes back negative, he or she should still quarantine for the recommended 7 day period. Passengers who refuse testing should quarantine for 10 days, and avoid contact with high-risk individuals for 14 days.
Filing a Claim for Cruise Ship Covid-19 Exposure
If a passenger or employee was exposed to Covid-19 due to a cruise ship's negligence, he or she may be able to seek compensation. Filing a claim or taking part in a larger suit can help to hold negligent cruise lines accountable for their part in the spread of the coronavirus.