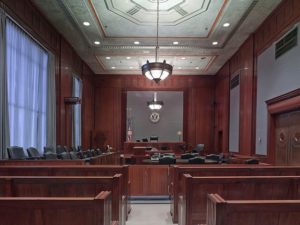 The Appellate Court of Illinois, First District, recently upheld a jury verdict in a personal injury action arising from a car accident that resulted in serious injuries to the plaintiff.
In Estate of Ogelsby v. Berg, No. 1-09-0639, the plaintiff, who was 60 years old at the time of the accident, was injured when the vehicle that she was driving was struck by a van driven by an employee of the defendant. She was taken to the hospital with multiple injuries, including a head injury that was caused when her face hit the windshield.
Mrs. Oglesby was suffering from cancer at the time of her accident and later, prior to trial, died because of the cancer. As a result, her husband testified on behalf of her Estate at trial, explaining that she experienced pain as a result of her injuries. As a result of the pain, she took medication and required his assistance to perform ordinary tasks in her home.
Following trial, the jury awarded her $47,200.20 for pain and suffering and damages for loss of normal life. The defendants appealed, seeking, among other things, a 50% reduction in damages.
The Court refused to grant the defendant's request and upheld the jury's verdict, explaining that the testimony at trial supported the verdict:
In reviewing an award of compensatory damages for a nonfatal injury, we may consider, among other things, the permanency of the condition, the possibility of future deterioration, the extent of the medical expenses and restrictions imposed as a result of the injury. Richardson v. Chapman, 175 Ill.2d 98, 11314, 221 Ill.Dec. 818, 676 N.E.2d 621 (1997)…

As Mrs. Oglesby was deceased at the time of trial, the evidence of her pain and suffering and loss of a normal life was presented through the testimony of Dr. Silverman and Mr. Oglesby. Through Dr. Silverman's testimony, the jury learned that, as a result of the accident, Mrs. Oglesby sustained neck and back injuries, which required treatment. She also had been prescribed medication for her pain. Although her treatments ceased in October 1998, she continued to see Dr. Silverman, periodically, until October 1999. Through Mr. Oglesby's testimony, the jury learned that, prior to the accident, Mrs. Oglesby lived and maintained her residence on her own. After the accident, Mr. Oglesby moved in with her to care for her as she was no longer able to perform household tasks. According to Mr. Oglesby, she suffered pain due to the accident and required pain medication frequently.

Richardson does not support the defendants' request for a remittitur of 50% of the damage awards for pain and suffering and loss of a normal life.
Howard Ankin of Ankin Law (www.ankinlaw.com) handles workers' compensation and personal injury cases. Mr. Ankin can be reached at (312) 600-0000 and howard@ankinlaw.com.