Chicago Personal Injury Attorney
Illinois Food Safety Attorney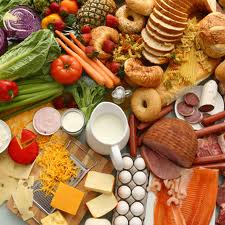 The Food Safety Modernization Act was recently passed by Congress at the end of December 2010 in an effort to reduce the number of people that are sick, hospitalized or die from foodborne illnesses each year. According to the U.S. Food and Drug Administration (FDA), about 48 million people (1 in 6 Americans) get sick, 128,000 are hospitalized, and 3,000 die each year from foodborne illnesses.
Under the new bill, the FDA hopes that by holding everyone in today's global food chain responsible and accountable for controlling hazards that can cause foodborne illnesses, foodborne illness can be prevented and reduced.
Enhanced Authority Granted to FDA
Under the new law, the FDA has the legislative authority to require comprehensive, preventative controls throughout the food supply chain and the power to order food recalls (currently the FDA can only request food recalls). The FDA will also have a heightened ability to oversee the millions of food products that are imported into the United States from other countries each year through a comprehensive tracing system that will track the movement of food products from farm to point of sale or service. The FDA is required to conduct more frequent inspections of food processing plans in the United States and overseas.
Additional Obligations of Manufacturers
The Food Safety Modernization Act requires that food manufacturing facilities:
Develop and implement written safety plans evaluating hazards that could affect the safety of food;
Identify, implement and monitor preventive controls; and
Maintain records of preventive controls monitoring.
Additional Components of the New Bill
The new bill also requires that designated imported foods be certified by a third party with expertise in food safety and under the oversight of the FDA. The Secretary of Health and Human Services must identify and determine the most significant foodborne contaminants and develop science-based guidance to assist food producers.
When Do the New Requirements Take Effect?
The FDA acknowledges that establishing a process of enhanced food safety will take time. Some provisions of the bill, including the mandatory food recall provision, go into effect immediately, while others will not go into effect until the FDA has prepared and issued regulations and documents providing guidance on the implementation.
Howard Ankin of Ankin Law (www.ankinlaw.com) handles workers' compensation and personal injury cases. Mr. Ankin can be reached at (312) 600-0000 and howard@ankinlaw.com.