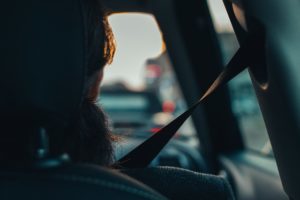 As more and more people hit the road for summer vacations, graduations or family outings, you may notice additional law enforcement agencies on the road enforcing seat belt safety laws. The Illinois Department of Transportation and Illinois State Police are joining forces with local police departments to crack down on motorists who are not using seat belts as part of the 2013 national Click It or Ticket seat belt enforcement mobilization. The goal of the mobilization is not to simply give out tickets but to convince drivers to buckle up and prevent automobile injuries and fatalities.
Seat belts are the single most important safety device in a motor vehicle today. Research from the National Highway Traffic Safety Administration has shown that properly used lap and shoulder belts reduce the risk of fatal injury to front-seat passengers by 45 % and reduce the risk of moderate to serious injury by 50%. Still, one in five drivers fails to regularly wear a seat belt when driving or riding in a vehicle.
The fines for both the driver and every passenger who is found to be not wearing a properly adjusted and fastened seatbelt start at $25, not including court costs. Fines are greater if a child is in the vehicle and is not properly secured in an age/weight appropriate child restraint system.
Seatbelts save lives, prevent injury and are one of the best defenses against an impaired driver. By simply clicking your seatbelt, you can help reduce fatalities on the road this summer.