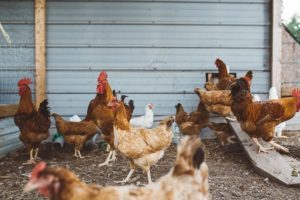 While many of us are heading to the neighborhood farmer's markets this year, others are participating in community gardens or just growing a tomato plant on the balcony of their apartment. It may surprise you that the City of Chicago also allows residents to keep chickens or raise bees within the City limits.
The City allows up to five hives or colonies of honey bees but beekeepers must register with the Illinois Department of Agriculture. According to the Illinois Bees and Apiaries Act [510 ILCS 20/1 et seq.], a potential beekeeper must register with Department of Agriculture. The Department will issue a registration certificate which will remain valid unless cancelled when it is determined that a beekeeper is no longer keeping bees or at the beekeeper's request.
All apiaries shall be identified with the State abbreviation of "IL" followed by the beekeeper's Illinois registration number in weatherproof lettering at least one half inch high and displayed on the front of a hive. The Department also has the right to inspect bee colonies and enter a property to check on beehives during business hours. If bees or colonies not registered with the Department, the State or local governments can declare them a nuisance.
Chicago also has a Chicken Ordinance which allows residents to keep an unlimited number of chickens, but only as pets and for eggs. The ordinance spells out the regulations for chicken coops which must be of a "humane" and adequate size for the animals, and must also be kept clean and sanitary. It also mentions that the owners are responsible for making sure that the number of chickens and the coop they are kept in should not become a noise nuisance. Only hens are allowed as roosters do not lay eggs and the ordinance is very clear that chickens, as well as other animals, cannot be kept for the purposes of slaughter for food. (http://www.backyardchickens.com/a/chicago-illinois-chicken-ordinance)
Recent changes in Chicago zoning laws have allowed more community gardens and urban farms than ever before. To learn more about how Chicago is embracing Urban Agriculture you may want to take a look at the web page for the City of Chicago that explains the processes in detail about Urban Farms.