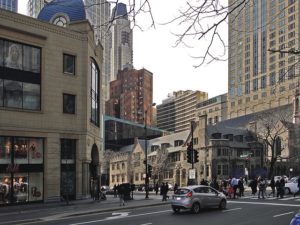 The statue of which president is in Chicago's Lincoln Park?

President Grant.
What Chicago street has addresses that can be North, South, East and/or West? Wacker Drive – you can also have upper and lower Wacker Drive.
Between the Cubs and White Sox, which was the first team to appear in the World Series?

Both teams met in the 1906 World

Series
The White Sox went 93-58 to win the American League pennant, three games over the second place New York Highlanders (later Yankees). The Cubs had a tremendous record in 1906, going 116-36 in the 152-game season. They won the National League crown by 20 games over the New York Giants. The White Sox would be successful in this World Series, downing the Cubs four games to two. White Sox pitcher Ed Walsh won two games, and third baseman George Rohe would bat .333 with seven hits and four RBIs. The White Sox outscored the Cubs by only four runs, 22-18 in the entire series.