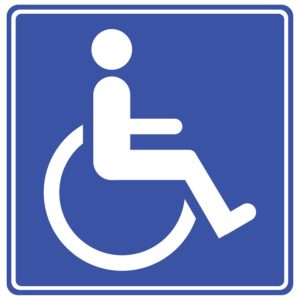 Many people who have suffered from debilitating injuries or illnesses in Illinois have trouble adjusting to the associated changes in their lives. These individuals may feel isolated or overwhelmed as they struggle with challenges that people close to them have never faced. Peer support groups can play an important role in helping these disabled individuals connect with others, regain confidence and find inspiration. In Chicago, U.S. Sen. Mark Kirk has recently started a group, informally called "Kirk's Battle Buddies," that seeks to offer members these same benefits.
The new group provides disabled people with a chance to share their experiences and support with other people who face similar struggles. Sen. Kirk became inspired to form the group after he suffered a stroke and corresponded with another stroke survivor, a 12-year-old named Jackson. Jackson encouraged Sen. Kirk to put forward his best effort during rehabilitation rather than giving up on making a full recovery. Since that time, the two "Battle Buddies" have given each other support throughout their recoveries.
It is Sen. Kirk's hope that the new group will provide similar motivation to people who suffer from disabling conditions or have experienced serious health setbacks. Members can turn to each other for support as they heal, rehabilitate, set physical goals and work to accomplish those goals. The inspiration for the group's name comes from the Battle Buddy Foundation, which helps veterans assist other veterans through groups and community events. The Chicago "Battle Buddies" group, however, is open to anyone who has suffered from a serious health problem and wishes to participate.
The first group meeting was held in February at the Rehabilitation Institute of Chicago. The same month, members of the group participated in the Hustle Up the Hancock fundraiser. During the event, Sen. Kirk and two other "Battle Buddies" climbed the stairs at the John Hancock Center to raise awareness for lung disease research and education. The event gave group members a chance to achieve their physical goals or show support for other members.
Besides providing motivation, groups such as the "Battle Buddies" can offer various invaluable services for disabled individuals. These groups can help members discover resources they might otherwise overlook, from financial and medical support to counseling. Group members can benefit from the advice of others who have faced similar challenges in their relationships, careers or everyday lives. Group participation also allows members to help their peers or communities. Together, these gains promote better physical and emotional outcomes for people rebuilding their lives after health setbacks.