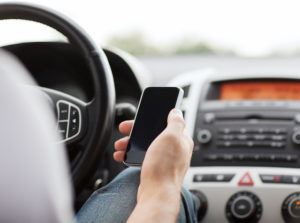 Cell phones have contributed to various types of fatal injuries, including those caused by burns, electrocutions, distracted driving or walking, and the use of counterfeit accessories. Surviving family members have a right to sue to recover compensation for their losses when cell phones play a role in a fatality accident.
Death by Cell Phone?
For years, cell phone use has been a contributing factor in car crashes caused by distracted driving, especially among teen drivers. As a result, strict laws have been put in place in Illinois and almost all states throughout the country to prohibit cell phone use behind the wheel. However, cell phone use while driving is not the only way these devices are killing people.
Illinois Residents Losing Their Lives Trying to Save Their Phones
In 2013 an Illinois man lost his life trying to retrieve his phone that had fallen down a trash chute. After obtaining the key to the trash room, he attempted to retrieve his phone from a trash compactor. Three hours later, his wife noticed he was missing. He was later found crushed in the trash compactor.
Another Illinois resident managed to escape a house fire with her teenage daughter without injury. After realizing she left her phone in the burning home, the mother ran back into the home to retrieve it. She did not come out alive.
Pedestrian Deaths Caused by Cell Phone
While there are laws against driving and using a handheld cell phone, there are no laws against walking and using a one. There have been multiple cases around the world of pedestrians paying more attention to their phones than their surroundings and losing their lives in the process.
Defective Products Causing Burns and Electrocution
It is common for people to buy aftermarket chargers and accessories for their phones. However, some of these products have been blamed for explosions, burns, and electrocution deaths. Aftermarket devices may not be properly tested. They may present electrical hazards, and in some cases, fire and explosion hazards.
Texting and Driving Still the Top Danger
Despite warnings and strict laws throughout the country, people continue to text and drive. According to the National Highway Traffic Safety Administration, distracted driving accidents took 3,166 in 2017. Texting while driving remains the leading cause of distracted driving.