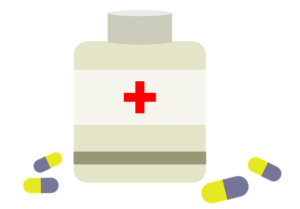 Many doctors receive cash payouts from pharmaceutical companies, raising ethical questions and conflicts of interest. Under the Physician Payments Sunshine Act, drug manufacturers are required to disclose any payments over $10 made to doctors. These disclosures are designed to ensure that physicians provide unbiased medical advice and treatment.
Evidence Comes to the Fore
A recent investigation conducted by a non-profit media outlet unearthed details incriminating over 17,000 health practitioners for receiving substantial handouts from pharmaceutical companies since 2009. In return, the doctors had been tasked with giving speeches worldwide promoting certain drugs produced by the same drug manufacturers. Over 250 speakers from the infamous list had been flagged for inappropriate behavior while an additional 40 doctors had been reported for conducting research infractions by the FDA, had criminal records and had revoked hospital privileges.
Another survey by Drexel University checked subject's doctors on Open Payments. The researchers found that in the past year, 65% of the doctors had received payments from device and/or drug manufacturers. This came after reports that tied doctors' prescribing habits to drug company payoff. The study showed that doctors prescribe the most brand-name drug to their patients if they received more than $5,000.
Despite the influence by drug producers in the medical industry, there's still some light at the end of the tunnel. This sentiment comes in the wake of an enactment requiring pharmaceutical companies to publicly list practitioners in their payroll. As such, patients would be in a favorable position to make informed decisions by separating honest doctors from the group.
How to Identify Doctors on Big Pharma's Payroll
Identifying doctors on Big Pharma's payroll only takes a few minutes. With the enactment of the Physician Payments Sunshine Act from Obamacare, drug producers are mandated to reveal payments to practitioners exceeding $10. Also, such information should be available on a public website controlled by the Centers for Medicare and Medicaid Services (CMS). To identify whether a doctor is taking money from Big Pharma, patients should:
Visit Open Payments
Enter the doctor's first and last name
Search and find the doctor's name in the search results
In case of several results, add more information and proceed with the search