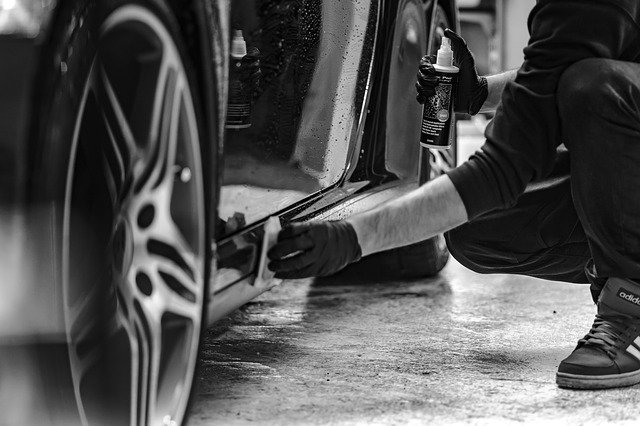 There are many dangers that auto mechanics face on a daily basis in the workplace. While mechanics may be skilled and have plenty of experience, accidents can still take place. Oftentimes, these accidents lead to serious injuries or death.
Occupational Safety and Health Administration (OSHA) found that many auto mechanics aren't aware of the hazards present on the job. This lack of awareness may make the individual more likely to experience workplace injuries. However, some hazards are more prevalent than others. To maintain a safer work environment, it's important to understand the various types of dangers that auto workers face.
Types of Work Injuries for Auto Mechanics
There are several types of work injuries that auto workers may suffer based on the hazards present.
Slip and Falls
Auto shops can be dirty and disorganized, even if workers take the time to clean up. Many automotive fluids make their way to the floor in these facilities, including oil, gasoline, grease, and water. Fluids spilled on the floor, even in small amounts, can create a slip hazard.
Spilled or leaking liquids can lead to slip and fall accidents, which can cause serious injuries. This is especially dangerous if other pieces of equipment or tools are nearby, as they can cause additional injuries on impact. Objects on the floor could also cause slip and fall accidents if a mechanic is unaware of them.
Strains
Another common type of injury that auto mechanics suffer is a strain, which entails injuries to muscles and tendons. Strains and sprains result from overexertion while performing tasks such as carrying and lifting heavy equipment. Another factor that can contribute to strains and other injuries is the awkward positioning of the body, which is often required for long periods of time when performing workplace tasks. For example, bending over for hours at a time on a regular basis could lead to lower back strain.
Burns and Cuts
Cuts are among the most common injuries that auto mechanics experience. Cuts often result from slip and fall accidents, equipment collapses, and improper use of tools or other equipment. In addition to cuts, burns can also occur as many pieces of equipment and vehicle parts heat up.
Impact Injuries from Heavy Objects
Auto mechanics are at risk of being struck by heavy objects in the workplace. Objects can cause crushing injuries if a worker is caught between them. In fact, the Bureau of Labor Statistics found that impact and crushing injuries from heavy objects is the number-one cause of injury and death for auto workers. In addition to impact with equipment or tools, many workers are seriously injured or killed due to impact from vehicles falling off of racks or lifts.
Illnesses Resulting from Toxic Chemicals
Apart from physical hazards in the workplace, dangerous chemicals can also cause harm to auto mechanics. There are several types of toxic chemicals that auto workers may be exposed to on a daily basis. These chemicals can cause serious illnesses due to inhalation or accidental ingestion.
One common hazard that often results in illness is asbestos-containing auto parts. Brakes and other auto parts contain this chemical, which can cause respiratory diseases or cancer with repeat exposure.
What to Do After a Work-related Injury
Regardless of how much auto mechanics work to maintain a safe workspace, accidents can still occur. If an auto mechanic sustains any kind of injury in the workplace or develops a work-related illness, the very first step is to seek medical attention as soon as possible. Injured workers may visit an emergency medical facility immediately, or he or she can schedule an appointment with a doctor designated by the company's insurance policy.
After seeking treatment, auto mechanics should notify employers of the accident and injuries as soon as possible. Workers should file an accident report and maintain copies of all medical records. This documentation may be used to build a case with the help of a work injury lawyer.
The next step is to file a workers' compensation claim to begin the claims process. It's important to keep in mind that insurance adjusters, regardless of how helpful and friendly they may seem, are not on the injury victim's side. When communicating with the insurance company, it's often best to work with an attorney to avoid any issues during the negotiation process.
Awareness of the risks auto mechanics are exposed to can help maintain a safer workplace. However, accidents may still take place regardless of the precautions taken. If auto mechanics are injured on the job, taking the right steps can help victims recover compensation.