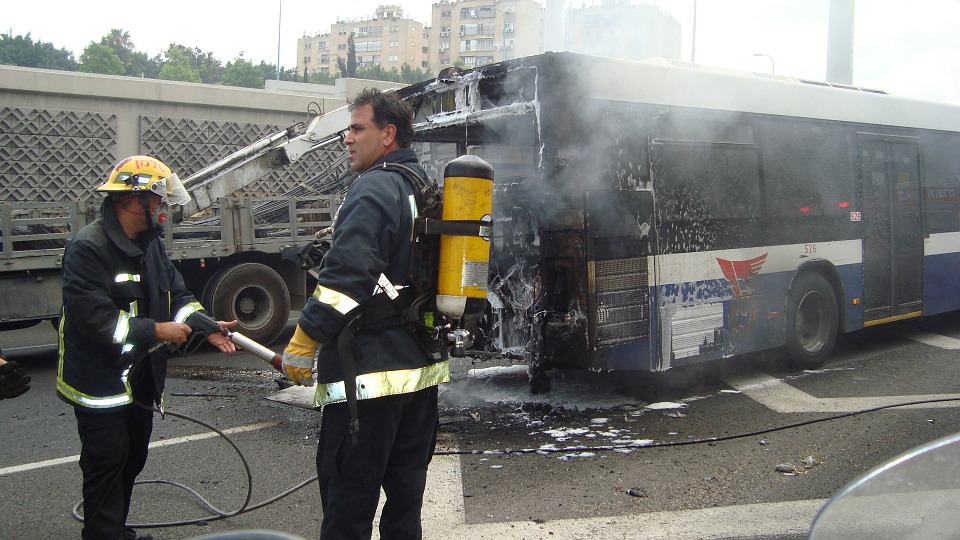 A woman who was recently injured in a fatal bus accident here in Chicago has chosen the Ankin Law to represent her in a personal injury lawsuit. Attorney John Topolewski sat on a phone call that the victim, 34-year-old Martine Anoine, held with the Chicago Tribune.
Four months ago, Antoine moved to Chicago from New York to study sign language interpretation at Columbia University. On one early evening in June, she and two other passengers were on the bus. Topolewski provided a screenshot of her Ventra card statement with a timestamp of 5:29 p.m. for the No. 148 bus.
Shortly thereafter, two people, who were not emergency responders, helped her from the wrecked bus and she was taken to St. Joseph Hospital, Topolewski said. She suffered neck and knee injuries and bruises elsewhere. Describing the experience as violent and "extremely frightening," Antoine said she was thrown from her seat into the seats in front of her.
The Chicago Transit Authority bus allegedly ran a red light, killing a woman and causing injuries to seven others. The CTA cited reports from the Chicago Fire Department and the Chicago Police Department stating that the bus driver was alone, but Antoine's ticket clearly demonstrates otherwise.
Shortly before the incident, Antoine recalled the driver, 48-year-old Donald Barnes, yelling at a vehicle in his path. Looking up from her phone, Antoine saw a black vehicle near the left side of the bus and a silver or gold car to the right.
The No. 148 bus had departed the stop at Harrison and State streets and was moving toward its next stop. Around 5:50 p.m., officials said the bus came to a red light on Lake and stopped. Then it suddenly accelerated into traffic on Michigan. The bus jumped a curb and finally came to a stop on a pedestrian plaza.
"It was literally something out of an action movie," Antoine said, noting that she did not think that the driver came to a full stop at the light.
Aimee Coath, a 51-year-old from Flossmoor, was killed when the bus ran her over. According to an attorney from the firm that filed a wrongful death lawsuit on the family's behalf, the Coaths had been planning a wedding for Aimee's daughter. The suit names the CTA and Barnes as the defendants.
Barnes, who has been working with the CTA since September of last year, was injured in the crash. The part-time driver has been issued two traffic tickets for the incident: one for failure to exercise due care and one for not stopping at a red light.
Topolewski said that a Chicago police detective has reached out to Antoine in advance of Barnes' court date. The incident remains under investigation.