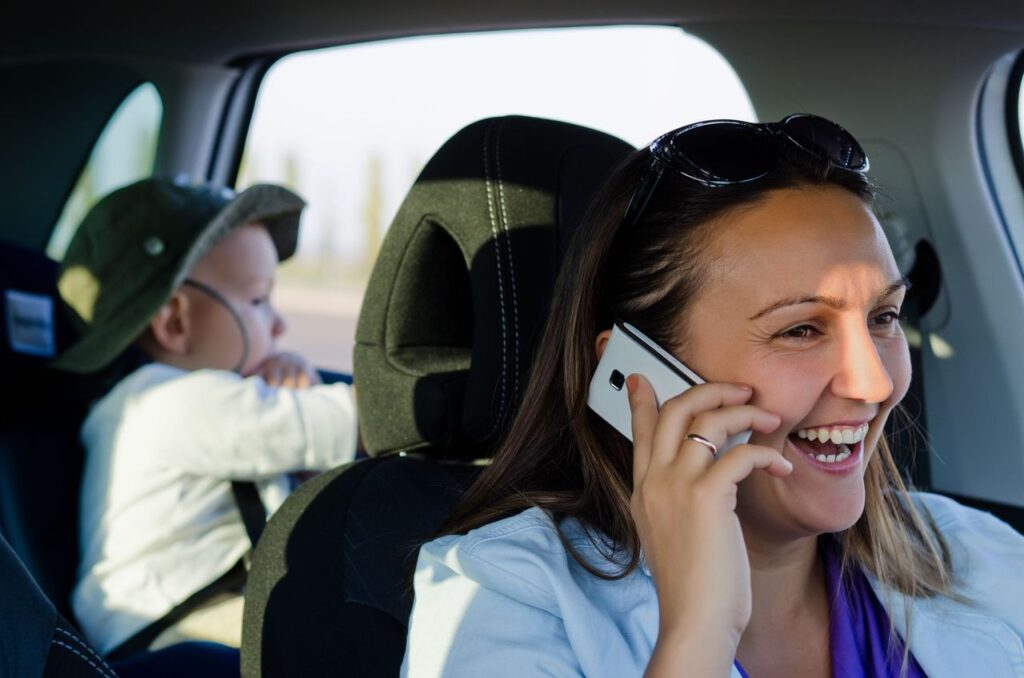 Special rules apply to car accident claims involving children who sustained injuries because of the crash. Personal injury law is based on the assumption that children are incapable of making the same well-informed judgments as adults.
Understanding the rules that apply to motor vehicle accidents that involve children can help victims determine how to navigate these claims.
When Children Sustain Injuries in a Car Accident
The process for recovering compensation for children under the age of 18 is different from the procedure for injured adults, but children generally have the right to compensation for damages caused by a car accident. Some of these damages could include severe injury, disability, emotional distress, and other types of pain and suffering.
While children may be able to recover compensation for injuries caused by a car accident, parents may also have a separate right to recover compensation for any medical expenses that arise during the child's treatment and recovery.
Since minors are not considered by the courts to have well-informed judgment, children under 18 cannot negotiate settlements for personal injuries. In cases that involve injured minors, parents can negotiate settlements on their children's behalf, or they can work with a car accident attorney to help navigate the claims process. The attorney can represent the parents and their children.
In Illinois, a judge's approval is required to settle a child's injury claim.
How the Claims Process Works for Personal Injury Cases Involving Children
Filing an injury claim with the insurance company on behalf of a child entails completing a form and filing it with the court to receive the court's approval. Insurers can supply the necessary forms and detail the way to properly file them.
If children sustain injuries because of another driver's negligence, they may be able to recover compensation for various types of damages. These may include, but are not limited to:
Medical expenses that arise from treating the injury
Ongoing treatment to facilitate a full recovery
Rehabilitative care and physical therapy
Loss of potential to earn future income
Loss of employment
Pain and suffering, including physical and emotional distress
Parents and legal guardians may also be able to seek compensation for the financial losses they sustained, including the cost of medical treatment for their injured children.
Some cases may warrant additional compensation in the form of punitive damages. These are rarely awarded to victims unless the defendant's behavior was found to be particularly negligent, reckless, or deliberate in nature. Punitive damages are purely intended to help set an example and deter others from committing the same type of negligence.
What Makes the Claims Process Different When Children Are Involved?
There are a few key differences to keep in mind if filing a personal injury claim involving injured children.
Claims Need to Go Through the Court
In Illinois, personal injury claims that are filed on behalf of children cannot be settled without a judge's approval. Even if the parties have come to an agreed-upon settlement, judges still have the ability to deny the settlement amount if they determine that it is not appropriate for the child's injuries and losses.
The courts make decisions based on the child's best interests. They often appoint representatives to review the case and provide an in-depth report detailing whether the parents are acting in accordance with the child's best interests. If the representative finds that parents aren't filing a claim with the child's best interests in mind, judges can reject the claim.
If the courts approve the settlement, the money must be deposited into a court-approved bank account. It cannot be accessed without court approval until the child turns 18.
Minors Aren't Able to File Claims Themselves
Children under the age of 18 are prohibited from filing any type of accident claim without the help of a parent or legal guardian. In some cases, the parties involved may agree to wait until the child involved turns 18, so the victim can file his or her own injury claim. However, waiting too long to file a car accident claim could lead to lost or deteriorated evidence.
Cases Involving Minors Benefit from an Extended Statute of Limitations
While it's never ideal to wait a long period of time to file a claim, minors benefit from an extended statute of limitations. Generally, Illinois will allow injured victims to file a claim for damages within two years following an accident, but cases involving children have two extensions.
The first extension enables children to file an injury claim up to two years after their 18th birthday. The second extension allows victims to file a claim within two years after discovering an injury, since some injuries may not become apparent until the child's bones, muscles, or brains have further developed.