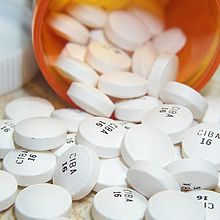 A recent headline announced that Abbott Laboratories must pay over $1.6 million for misbranding the prescription drug Depakote. The total included a criminal fine and civil settlements with the states and federal government. In addition, Abbott has agreed to pay 45 states in order to resolve liability under state consumer-protection laws. Acting Associate Attorney General Tony West stated that Abbott put "profits ahead of patients."
This article coincided with a recent expose from ProPublica about an apparent lack of oversight by the FDA of medical devices including artificial hip replacements and pacemakers. According to the May 3rd report, the FDA primarily depends upon voluntary reporting from manufacturers, hospitals, doctors, and patients for notification of problems with devices already on the market.
If manufacturers are notified by a doctor or hospital about a death or injury resulting from the use of their product, they have a legal obligation to investigate as well as notify the FDA. A report published last year by members of the Institute of Medicine suggested that only a small number of doctors actually contact manufacturers and that even when incidents are reported to the FDA it may be months before devices are recalled.
While the FDA does have a website area devoted to recalled medical devices http://1.usa.gov/Vqkk1 the site is confusing for consumers, as well as medical providers, to navigate.
According to the ProPublica article, the FDA does maintain adverse event reports in a searchable database but does not have system for systematically or analytically reviewing reports. The FDA is working on the Sentinel Initiative, a national electronic system for tracking drugs and medical devices, but it has been in development and testing stages since 2008. In March of 2012 bill S.2193 – Ensuring Safe Medical Devices for Patients was introduced in the Senate which would, among other items, expedite the implementation of the unique device identification system for medical devices.
While manufacturers and the FDA claim that every medical device carries a potential risk, but the vast majority of devices perform well and improve patient health, as a patient you should be able to rely upon the safety of all medical devices used by your physician. If you believe you have been injured because of a faulty medical device please contact Ankin Law. We have experience in both medical malpractice as well as class action suits.