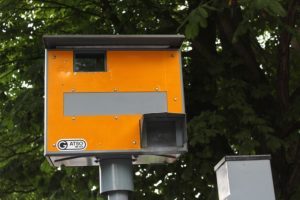 Last week, we discussed the safety issues presented when municipalities outsource the maintenance of red light cameras and in the past, we've discussed the continuing debate about the efficacy of red light cameras.
Now, in Chicago, there are concerns regarding the new proposal to install speed cameras at Chicago intersections located near schools and city parks. The cameras will automatically ticket anyone traveling more than 5 mph over the posted speed limit. As you may already know, red light cameras have been prevalent in Chicago for some time now, and the newly proposed speed cameras will add another level to the scrutiny of Chicago drivers.
The State legislature approved the legislation permitting the installation of the cameras earlier this month and the purported reason for the use of the cameras is to change driver's behavior, improve safety and prevent Chicago motor vehicle accidents. However, there is some debate as to whether the true motivation behind use of the cameras is simply to generate revenue for the city.
As explained in this CBS Chicago article, the installation of these cameras would not only exponentially increase revenue, but would also greatly increase the number of cameras in Chicago:
But a secret study obtained by "The Expired Meter" website showed that speed cameras could be a much bigger cash cow for the city than red light cameras.

Mike Brockway's "The Expired Meter" website has the results of a trial run of seven red light cameras temporarily enabled to detect speeders in April and May and Brockway said the study shows those cameras alone would have generated more than $100 million in speeding ticket revenue…

But the legislation would also allow entirely new cameras close to schools and parks and a Chicago Tribune analysis of the proposed legislation to allow speed cameras in the city showed the legislation would allow at least 47 percent of the city to be covered by the cameras not including areas around colleges and universities.
Another issue with the speeding cameras is that the cameras will take photos of the speeding vehicle, not the driver, and the ticket will be issued to and sent to the owner of the vehicle. This effectively shifts the responsibility for speeding from the driver, making owners of vehicles responsible for the driving of those who operate their vehicles–an unfair practice, to say the least.
However, debate or no debate, as it stands, the City of Chicago will soon see an addition of speed cameras to the red light cameras already in place. So, if you're driving in Chicago, be aware of these new cameras and drive carefully and safely. Both your wallet and those with whom you share the road will thank you.
Howard Ankin of Ankin Law (www.ankinlaw.com) handles workers' compensation andpersonal injury cases. Mr. Ankin can be reached at (312) 346-8780 and howard@ankinlaw.com.